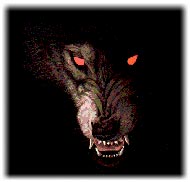 Invitation Status

, ,
Posting Speed

Speed of Light
Writing Levels

Intermediate, Adept, Douche, Adaptable
Preferred Character Gender

Female
Genres

horror, fantasy, magical, paranormal, hetero romance
"Of course, Alexia, I'll get your things." Lilly even knew what her friend would want most from her room, so after a brief farewell hug, she walked quickly but casually away from the market, knowing to be discreet as she made her way to her friend's house. She went inside and hurried up to Alexia's room, grabbing her a few of the girl's favorite clothes, some necessities, and even a favorite book or doll as an afterthought. She kept the load light, but efficient, tying everything in a neat bundle for her basket. After sneaking out again, she dutifully set the basket with Alexia's belongings at the exact tree that was mentioned. She was wondering if she should also wait by this tree, wouldn't it be conspicuous? She sighed. Things were definitely turning from ordinary, to chaotic way too fast. She only hoped she could help Alexia with this horrible fate.