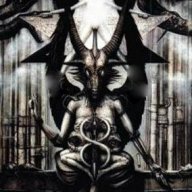 Certified Subdomain
Original poster
LURKER MEMBER
MYTHICAL MEMBER
Posting Speed

Speed of Light
Writing Levels

Douche
Preferred Character Gender

No Preferences
On my holiday I found a boxed set of
Choose Your Own Adventure
books in a second-hand bookshop. It brought back fond memories. These books were my first introduction to fantasy, even before my D&D days.
I snapped them up and wallowed in nostalgia for the rest of the week. And then it struck me... this system would be PERFECT for a collaborative project.
So, maybe as the next Mass RP once Project Genesis concludes?
How it would work is that one writer posts a scene written in second person (i.e.
You approach the castle and see a guard at the gate. Will you A) Attack him? B) Befriend him? C) Sneak around the other way?
).
Then three other writers post the outcomes of the three possible choices.
This way, everyone is a GM, and a whole fantasy world can be developed, with different areas and challenges. The end result will be a game that can be played like a Choose Your Own Adventure book.
The current books use a simple stat system (SKILL, STAMINA & LUCK), and I'm thinking these can be recharged or levelled up by roleplay posts. So in addition to the descriptive scenes written by GMs, we can also have areas where people can free-roleplay.
If anyone has read these books, they will know what I mean. Each of us will be writing a scene and between us we can create a hugely detailed Fantasy world with multiple plotlines, settings and paths to the final boss.
I'll add more details of my idea later. My lunchbreak is over. >__>