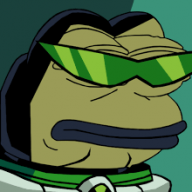 EVERYBODY RETS
Original poster
I had this idea for a loooong while and the last time I put it up no one responded.

Basically, after numerous eons, the great deity Typhon rises from his slumber from being trapped underneath a volcano. However, the Egyptian Diety Horus proceeds to slice his body into pieces mere moments after his revival, scattering them across the world.

And now, the children of Typhon have caught word of this. They must now revive their father by gathering his pieces. Horus will be there to stop them, so the first arc will involve sealing Horus or defeating him, or however we're going to rid of him. He's a god so we can only hinder him, not kill him.

This will be more anime-esque and JRPG-like much like every single roleplay of mine. I will be playing Hydra and Chimera, as well as a good deal of NPCs.

The story ends when we have successfully revived Typhon. What happens afterwards is for another story that will be kept a surprise until the time nears...