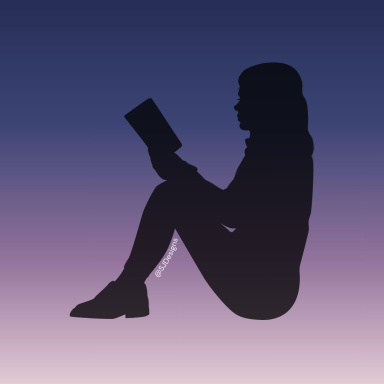 Always looking to write
Original poster
Invitation Status

Looking for partners
Posting Speed

1-3 posts per day, One post per day, 1-3 posts per week
Writing Levels

Intermediate, Adept, Advanced, Prestige
Preferred Character Gender

Male, Female, Primarily Prefer Female
Genres

Fantasy, Historical, Magical, Romance (usually within other genres), Dystopia, Fandom.

---
Zemira
---
Her head turned to look up at him at his hesitance as they walked, realising that her dear friend may have trouble with doing what she requested when it came to lying. She could remember times where they had stolen a strawberry tart from the kitchen to share, and had gotten into trouble because she tried to have Eitan partake in the lie-telling. The corners of her lips twitched as she fondly looked back on the memory, wishing herself that they could go back to those easier and simpler times.
"I will do the lying, don't you worry."
She squeezed his arm reassuringly, other hand raising to entwine fingers with the one that rested on his elbow,
"You needn't worry, Eitan."
Zemira cleared her throat, gently steering him to the edge of the street so they could cross, finally spotting a stagecoach sign a few buildings down on the other side of the road. "We're going to have to lie about who we are, Eitan. Not just ourselves but... what we are to each other." The last sentence had her feel slightly awkward, uncertain as to how she was going to explain it to her friend.
"Bad people try to do bad things to people who travel on their own, see, and it's perhaps even worse for a woman to be travelling alone."
She began, motioning for them to cross, quickening her pace so they cleared the road long before an oncoming carriage reached them,
"So we may need to pretend that we are... married... okay?"
The former princess was uncertain as to why she felt so awkward explaining to Eitan what lie they were going to tell and why. They were best friends, and she relished his company, would it be so bad as to simply
pretend
that they were married?
"Obviously we aren't, but we can't allow people to know that, alright? They also can't know who I really am, or who you really are. Otherwise we'll get into a lot of trouble."
Zemira finally pulled them to a stop outside the stagecoach building, not heading inside yet but moving so she stood in front of Eitan. Her gaze flickered over his form, studying him to try and figure out what would be needed to make his outfit a little messier. Hers too, for that matter.
Soon she was stepping closer, reaching out with her foot hovering over his,
"Don't move for a moment," s
he instructed softly before gently scuffing up his boots with the sole of hers, plastering his shoes with dirt and grime and scratching them slightly with the material of her own. She even reached up to ruffle his hair so it looked more unkempt.
"There, that should do it."
She nodded to herself, giving him a final once over before meeting his gaze once more,
"If anyone asks, your name is Ethan, just for while we're talking to other people. My name will be... Emmy."
Zemira attempted to keep their false names as close to their real names as she dared, simply to make it easier for Eitan to remember.

"We're husband and wife, and we're going to Vatten for our honeymoon. If anyone asks any further, I'll deal with them."
She paused, allowing him a moment to catch up as she knew she had the tendency to talk too quickly at times. Zemira finally smiled, head tilting slightly,
"Now, let's head inside and get our tickets."