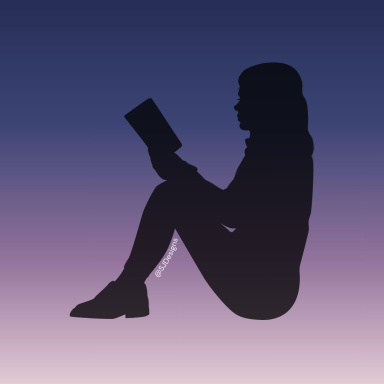 Always looking to write
Original poster
Invitation Status

Looking for partners
Posting Speed

1-3 posts per day, One post per day, 1-3 posts per week
Writing Levels

Intermediate, Adept, Advanced, Prestige
Preferred Character Gender

Male, Female, Primarily Prefer Female
Genres

Fantasy, Historical, Magical, Romance (usually within other genres), Dystopia, Fandom.

---
Zemira
---
He would follow after her.

...He had to.

Surely... surely he would...

...But what if he didn't? That was a possibility that hadn't been taken into consideration...

...No... no... he would. He had to.
Because Zemira wasn't sure how she would cope if he didn't.
---
Princess Zemira of Tarnung hadn't wanted to leave the way she had done. But they had left her with no other alternative than to take matters into her own hands. They hadn't listened to her when she voiced her lack of enthusiasm for the marriage to the Prince of Renati, nor had they listened when she made known her desire to travel. Growing up as a royal, listening in on some of the meetings that took place made Zemira hungry for the worlds that laid beyond her castle walls. She didn't want to end up as some seemingly-perfect, obedient, submissive but terribly miserable trophy wife for a rodent of a Prince who had tormented her when they were kids by cutting off his fingers and toes only to regenerate them moments later.
So that was why she left her beloved castle and handmaidens, abandoned her well-wishing family and shirked her duties as Princess of Tarnung.
And also deserted her best friend.
But she knew how to get him to race after her, as arrogant as it sounded. He was her closest confidant and made it known he would do whatever it took to keep her safe. It was because of that that Zemira had left him a note, just a note, in their secret Library spot. Hopefully it would be the next place he would look when he couldn't find her in her bedroom or in the baths. He was loyal, unbelievably so, and she just hoped that that loyalty and their friendship would simply spur him straight onto her tracks. Because there was no way she could have told him her plans
before
they were in action, lest he either attempted to talk her out of it or even alerted someone else to her intentions. Then she would have been ruined. She would have been deemed a flight risk (rightly so), and there would have been eyes on her at all times.
That being said, she still had to be careful. Gathering supplies around someone who had heightened senses wasn't particularly easy. The easy part came with sneaking out, as a matter of fact, when one would have thought it would have been the hardest part of the job.
With her skills in camouflage, it was all too easily to sneak past the guards and servants that were scattered randomly throughout the palace. She had swapped her gowns which dripped in silk and jewels for some cream riding breeches, an off-white riding blouse, a dark brown leather corset-belt at her waist and her light brown leather riding boots. A dark cloak was pulled tight to herself, the hood remaining down, hair braided.
Perhaps it would have been even quicker to change her appearance ever so slightly to look like one of the servants, and just walk straight out, but then she wouldn't have been able to wear her own clothes after. She would have had to have packed more, and she needed to conserve the space in her pack.
Her pack, as it was mentioned, had already been stashed away just beyond the palace walls, placed there by her in the earlier hours of the morning before the main body of servants had even risen. It would hold a single spare change of clothes for herself and her friend, some food to last two days and some stolen coins from the palace's treasury. Plus a weapon or two, only a dagger and a short sword. Not that Zemira even knew how to use them...
The moment she was passed the palace gates, now choosing to change her hair colour to an ashy-blonde, display a few freckles and add a few extra inches to her height, it felt as though a weight had been removed from Zemira's shoulders. The dust of the dirt road kicked up as she walked, but that didn't bother her in the slightest, not now that she didn't have to care about her appearances (at least in that sense). She took in a deep breath of what she felt to be liberation, but there was still a nagging guilt gnawing at her. It caused her to look back to the castle over her shoulder, lower lip being nibbled on as she thought to Eitan.
Her dear, beloved Eitan. She hoped he found the letter. She hoped he did as she expected, which was race after her. She hadn't wanted to leave him that way, but it was the only way to ensure she remained in the clear for a future that would be her own.
"Track me down, Eitan. Let the Gods keep you true to yourself and let you track me down."
She murmured, eyes flickering one last time over the walls she once called home before she turned and continued her steady path down the dirt road towards the village.
Zemira Tarun

NAME
Zemira Inerys Mirella Tarun
NICKNAME/S
Zemi ||
BIRTHPLACE
Kingdom of Tarnung
FAMILY MOTTO
Semper occultatum voluntate || Intentions always hidden ||
AGE
21
EDUCATION
Private tutorage || Power wielding ||
OCCUPATION
Royal Princess of Tarnung ||
TATTOOS
None ||
PIERCINGS
Left ear || standard lobe x1 ||
Right ear || standard lobe x1 ||
POWERS
Camouflage (main strength) || Minor shapeshifting || Defensive abilities || Speed boosts ||
FACE CLAIM
Jennie Jacques || Actress || Vikings ||

PERSONALITY
Zemira is strong, protective woman who is loyal to those who are loyal to her. She will treat people with respect, so long as they extend her the same courtesy. She is determined not to be written off at any stage in her life, and determined to always do what she believes to be right. When she feels something, or does something, Zemira will not go into it half-hearted. She is an 'all or nothing' type of person.
LIKES
Singing || Dancing || Playing games || Strawberries || Roasted quail || Plums || Star watching || Fictional novels ||
DISLIKES
Insects with more than four legs || The smell of thyme || Overly strong tea || Desserts that are too sickly sweet || Hog roasts (hates seeing the full body on the spit roast) || Sticky fingers || Cruel pranks ||
HOBBIES
Playing piano || Playing violin || Reading || Looking at constellations ||
TALENTS
Piano || Violin || Camouflage ||
FEARS
Rejection || Loveless marriage || Spiders || Being locked in a room with no other exits || Burning to death || Drowning ||
BACKGROUND
The kingdom of Tarnung is one of the five kingdoms which was formed hundreds of years ago. When monsters first broke through into the human world, Zemira's ancestors were left bewildered and fearful for their lives. They had hunted normal creatures before, but nothing like the magic-riddled beasts that invaded their lands.
It was soon realised that they had to adapt, and evolve, in order to survive in this New World, and five different families took it upon themselves to learn about the different monsters they came across.
They captured, killed, and experimented with beasts that they fought. It took what felt like an age before the families came to realise that they could take the magic that was within the monsters and apply it to their own human beings. Each family then settled on a monster in which they wanted to channel that magical energy, hunting them now rather than only killing to survive.
The Tarun family managed to secure themselves enough
Camouflage Beasts
, plus a selection of other monsters, to entwine their bloodline with that of the creatures.
Fast forward a few hundred years and Zemira Tarun is the second born royal in the Kingdom of Tarnung. The mixed blood power from the four/five monsters selected by her ancestors continues to run strong in her veins, and she is particularly adept at her camouflage skills. The princess also found she was capable of putting on some extra speed when necessary, picked up defensive practices quickly and could make minor changes to her appearance - a few inches here or there in height, a different hair cut or colour, even her eyes could become a new hue altogether.
Due to protocols and politics, Zemira will never be expected to assume the throne as Queen should anything happen to her brother. However, she could still be married off to another kingdom for the sake of alliances. Currently, she is betrothed to the prince of Renati, which she isn't very pleased about. Deriving their powers from their own selection of monsters, including Hydras, the royals of Renati are capable of regenerating. Zemira had a particularly nasty experience with the prince pulling a prank on her with this skill after pretending she had sliced his hand off.
Zemira hadn't forgotten it since.
With the wedding fast approaching, Zemira finds herself growing more and more sick at the prospect of a loveless marriage. She hates the idea of being tied down to someone who she cannot stand and also without seeing anything other than the castle and certain areas of her kingdom.
So she plans to run.
Hex Code: #9d85b1 & #433e64
Tarnung

Princess Zemira and Eitan's original kingdom
Royal family are known for their ability to camouflage, minor shapeshifting, defensive abilities and speed boosts

Renati

Princess Zemira's betrothed kingdom
Royal family are known for their ability to regenerate body parts, speed healing, limb manipulation and flesh explosion

Vatten

Royal family are known for their ability to breathe under water, increased strength, increased reflexes and sound amplification

Maenia

Royal family are known for their ability to generate different poisons: paralytic, hallucinogenic, neurotic, etc.

Lenid

Royal family are known for their enhanced senses, agility and flexibility
(Link)
Money goes as follows:
1 pound (L) = 20 shillings (s)
1 crown = 5 shillings
1 shilling = 12 pence (d)
1 penny = 4 farthings
1 mark = 13s 4d
Last edited: