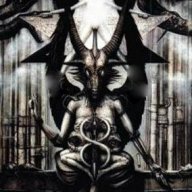 Gazorpazorpdeus
Original poster
It will be a night to remember.

Oh yes, and you better. Remember, that is.

Do it. All of you! Right now!

Remember, damn you! Stop drinking and remember!

I'll slit your fucking throats, so help me!


* * *​
In the village of Limadoru, last village at the edge of the world, a party has been declared. A grand ball in honour of Lady Morvasta. Has she passed? Perhaps? Perhaps not. She was never one to let death have such audacity. But her grieving husband, Lord Sincarnat... he puts out the call to his extended family. To his children and siblings of the night.

"Come gather, my wretched and wondrous, my freaks and fiends. We must remember Morvasta. We must scream for her, as she goes into the beyond. I call upon your ancient pledges; I invoke our eldritch pacts. You must return. You must pay your respects. You risk damnation should you refuse!"

For one night only, the monsters of the world shall gather, and keep the peace as they dine and mingle.

And for one night only, the world's foremost monster-hunters might just have the perfect chance to kill them.
The Setting

Yes, a floating castle, with a village to keep it anchored.

Your carcass won't crawl away if you have one hand in its guts!

I just wish they would smile more.


* * *​
Limadoru is both the strangest and (for that reason), most intact villages in a disintegrating world. While other kingdoms fell into the dark ages, Limadoru endured.

The only reason for this... the fact that it clings to the strange, floating foundations of the castle where Lord Sincarnat and Lady Morvasta hold court. This monstrous couple were kind, in some ways, to the miserable villagers. They allowed them to build their hovels on the enchanted rocks, and trudge around with the aid of stairways and gas-lamps.

Some could even visit the castle above, if they brought a snack, and marveled correctly at the Lord and Lady's inventions.

Sincarnat and Morvasta were careful not to kill unless necessary. They drained a villager or two each day - took their blood, their joy, their skin, their book premise - whatever substance craved at that hour. Their victims were returned to their families, mostly intact, and with warnings not to trouble the watch with their accounts.

It was a good life for a while. But now Morvasta has fallen silent in her high chamber... and Sincarnat howls with nightly grief.

And with Sincarnat calling back all his weird and hungry friends to the castle, the villagers have every cause to fear...

...and every tavern in which to shelter and feed intelligence to monster-hunters.
The Characters
Monster-hunters? They're just jealous. Trying to be like us, while looking mediocre. I pity them.
* * *​
Choose your type ('Monster' or 'Hunter'). You are encouraged to have a very good reason for being here. Perhaps you are hunting a particular monster because you want to harvest it's liver for a special cocktail. Or perhaps you knew Lady Morvasta because she taught you how to play a special piano made from dried orphan tongues.
Code:
[imga=left]https://i.imgur.com/qhvb3ya.png[/imga]
[size=4][b]Character Name...

Character Type...

Well known for...

Not so well known for...

Is here because... [/b]
[/size]
(P.S. You will each be sent a seeeeeeeeeeecret.)​
​
​
Last edited: