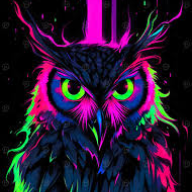 Divine Space Witch Ò◇Ó
Original poster
ADMINISTRATOR
THE JUIL BOAR CARAVAN
JANUARY FRIDAY THE 28TH @ 2PM TO 5PM CENTRAL TIME​
Imanuil is a land that has been torn asunder by a terrible techomancy war. Once a single grand united empire of countries, the majority of the center half of the continent has become a massive fallout zone. Weapons of science and magic have created dangerous creatures and strange anomalies that've made these former countries uninhabitable for over a hundred years. Most who wish to travel go the long way around, either by sticking outside of the borders or sailing around the continent via the sea as even trying to fly over the Zone can be perilous.

For many, they simply can't afford that lengthy of a journey, or have reasons why they need to avoid traditional roads. These people enlist the help of Caravans to safely guide them through the fallout zone. Going through alone could mean almost certain death, so traveling in a group comes with advantages. But if you're not careful about who you hire, you might end up robbed and left for dead in the Zone.

You are a traveler and you've paid your fee to join the Juil Boar Caravan. They seem to have a good reputation, despite the fact they looked like a bunch of mercenaries. You are two days into your trip and there's still another week to traverse, so be prepared to spend many more evenings in your wagon, vehicle, or on the ground under the stars. Hopefully you brought food, because hunting and straying too far from the caravan is not recommended. Remember: The Juil Boars are paid to protect the caravan and guide them through the Zone, not chase after missing idiots!
EVENT INFO
WHO:
Everyone is invited! Character Bios/Pics are not required, but totally encouraged! Post 'em if you got 'em.
WHAT:
You can be a trader, a refugee, anything you can dream up! For some reason, risking your life was worth it over taking the longer route to where ever you're headed. This setting is
SCIENCE FANTASY
. Think a heavy fantasy world with a focus on magic and nature, that
also
developed and evolved technology. Like a planet you might see on Star Wars but without aliens of space travel, or even the aesthetic in the recent SHE-RA series! And yes! You can play magical creature races like elves or goblins or anything in between!
WHERE:
Join us in the JUIL BOARD CARAVAN CHAT ROOM. You'll find the link to our chats in the CHAT tab when it's time to play.
HOW:
This is a ADVENTURE ROLEPLAY WITH IMPROVISATIONAL GAME MASTERING. That means the object of this roleplay is to interact with other characters, and from those interactions I will create a plot and story around you. There will be
action moments
, where your characters may be in danger and will have to try to survive. With this ChaRP "lol random" behaviors are discouraged -- what your character says and does will have in game consequences, so choose wisely!
My roleplays are
always
NEWBIE FRIENDLY
so even if you are terrible at roleplay or have never participated in a ChaRP before, this will be easy for you to get involved in. :D Ask questions, let me know when you need help. I often give tips and direction out of character in the main chat room when people need a little direction.
EASY CHARP TIPS!
Try to show up a good 10 to 15 minutes before the ChaRP is to begin. That way you can read up on any important info, and it makes it easier for your GM to know how to start off the ChaRP when there's a head count.
Don't worry if another player is doing something similar to your idea. DO IT ANYWAY! Similarities and things in common happen in real life too. Everyone also plays differently, so two characters who are both "sweet and shy" will still end up being totally unique people. Two assassins could create a fun and interesting conflict!
Talking to other players about their character before the roleplay is a GREAT way to create connections and background for your own!
Post SHORT AND FAST. Charps are very quick pace and contain a LOT of players. Players can't wait 20 minutes for you to write a wall of text, and if there's too much text they won't be able to read it fast enough and will MISS details. If it takes you longer than two minutes to type your post, you are taking too long and might get lost in the action. This is an exercise in quick and concise writing!
Make sure your character name is mentioned in every post, close to the start of it if possible. This is especially helpful when there's many players, so we know who is playing what character.
Like in Real Life, a character may not be able to acknowledge or notice your character immediately because they are engaged in doing something else. (For example a new character walking in to the room, but the other characters arguing about muffins and do not see them.) Don't get discouraged if you go can't get someone to interact with you right away.
Just keep posting
and doing actions with your character, or even approach others who also seem to be idle and it WILL happen.
Do not take events in the roleplay personally or assume that bad reactions are because they think you/your character sucks. Everyone is playing a character and reacting to things as their character would!