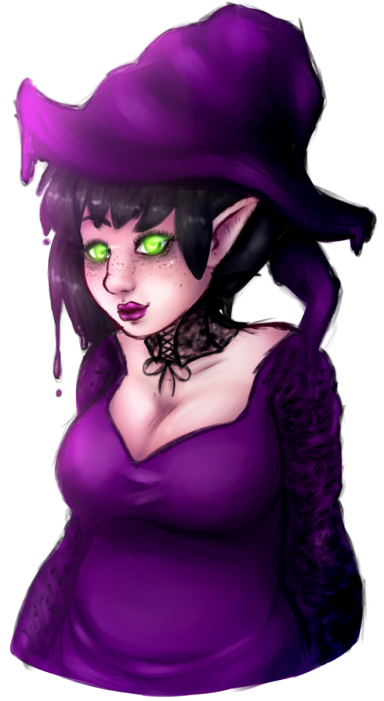 Mom-de-Plume
Original poster
DONATING MEMBER
FOLKLORE MEMBER
Invitation Status

Looking for partners
Posting Speed

Multiple posts per day
1-3 posts per day
One post per day
Multiple posts per week
1-3 posts per week
One post per week
Online Availability

It varies wildly.
Writing Levels

Adept
Advanced
Prestige
Preferred Character Gender

Male
Female
Nonbinary
Primarily Prefer Female
Genres

I'm open to a wide range of genres. Obscenely wide. It's harder for me to list all I do like than all I don't like. My absolute favorite is mixed and multiverse, but I'm not limited to those.

• Mixed Genre
• Multiverse
• High Fantasy
• Hard Fantasy
• Low Fantasy
• OP Fantasy
• Science Fantasy
• Modern Fantasy
• Soft Scifi
• Science Fantasy
• Low Scifi
• OP Science Fantasy
• Modern Realistic (Strict)
• Modern Realistic (Loose)
• Urban Fantasy
• Alternate History (Fantasy Preference)
• Post-Apocalyptic Mixed
• Post-Apocalyptic Fantasy
• Post-Apocalyptic Scifi
• Post-Apocalyptic Modern
• Dystopia
• Displacement
• Military
• Dying Earth
• Supernatural
• Drama
• Mystery
• Horror
• Religious
• LBGT
• Crime/Detective
• Parody
• Comedy
• Tragedy
• Romance (Must Include Others)
• Erotic (Must Include Others)
Character Origination Prompts​
Time to make a new character, but you're clueless? Just want to invite a new person to live in your head? Want to round out a character who's been untouched for a while?
This thread is for you and anyone else who feels like doing character work today.
Use as many or as few of the prompts as you like, and create
!
Each week, I will post three random prompts in line with the title theme: images, text, dialog, links to articles, or other neat things that seem like they could spark new life. I may also include bonus rounds! You can make whatever character you want, and they don't have to fit everything (or anything at all).

I'll provide an (optional) "basic" character sheet that you can use.
Click Here for the Optional Character Sheet

[b]Full Name:[/b]
(Including titles.)

[b]Nicknames:[/b]
(Including titles that aren't part of formal address.)

[b]Species:[/b]
(Could include a few notes on if they're variant or unusual.)

[b]Occupation:[/b]
(Don't be afraid to be descriptive!)

[b]Age:[/b]
(Actual and/or apparent.)

[b]Sexuality:[/b]
(Gender, physical sex, and preferences.)

[b]Eyes:[/b]
(Color, shape, position...)

[b]Hair:[/b]
(Color and style.)

[b]Features:[/b]
(Facial and skin descriptions. Eyes, nose, mouth, eyebrows, etc.)

[b]Height:[/b]

[b]Build:[/b]
(Bone structure, musculature, amount of fat, body shape—this is great for giving an idea of history and personality.)

[b]Outfit:[/b]
(What do they wear?)

[b]Body Mods:[/b]
(Scars, tattoos, piercings, prosthetics, and more.)

[b]Impression:[/b]
(What do people think when they encounter this character the first time?)

[b]Voice:[/b]
(Describe the tone, manner, volume, and more about how a character communicates: should include any nonverbal communication methods too!)

[b]Fears:[/b]
(Big or small, what frightens the character?)

[b]Motivation:[/b] (One of the two links below might be helpful.)
https://dragonwritingprompts.blogspot.com/2013/08/maslows-hierarchy-of-needs-for-writers.html
http://www.fiction-writers-mentor.com/maslows-hierarchy-of-needs/

[center][size=2]~*~[/size][/center]

[b]Virtues:[/b] (Definitions below, pick however many fit and describe how, if you are so inclined.)
Chastity ([i]Castitas[/i])
A habit of controlling inappropriate physical desires and impulses.
Temperence ([i]Temperantia[/i])
Attentiveness to one's needs, with restraint from wasteful excess.
Charity ([i]Caritas[/i])
Willingly giving of the self to ensure others' happiness and health.
Diligence ([i]Industria[/i])
The habit for performing work with perseverance, honesty, and care.
Patience ([i]Patientia[/i])
The ability to forgive and eagerness to seek paths toward harmony.
Kindness ([i]Humanitas[/i])
The sharing of one's skills and possessions for the sake of others.
Humility ([i]Humilitas[/i])
Prioritizing of other individuals and the community above oneself.

[b]Vices:[/b] (Definitions below, pick however many fit and describe how, if you are so inclined.)
Lust ([i]Luxuria[/i])
The lack of self-control over one's bodily desires and urges.
Gluttony ([i]Gula[/i])
Overindulgence and overconsumption to the point of waste or harm.
Greed ([i]Avaritia[/i])
A disproportionate valuing of material wealth and its acquisition.
Sloth ([i]Acedia[/i])
Habitual apathy or aversion to effort that results in detriment.
Wrath ([i]Ira[/i])
Uncontrolled urges that encourage one to harm to others and self.
Envy ([i]Invidia[/i])
Sad or resentful desire toward traits or possessions of another.
Pride ([i]Superbia[/i])
Obsession with one's own superiority to the detriment of others.

[b]Strengths:[/b]
(What they're good at.)

[b]Weaknesses:[/b]
(What they're not good at.)

[b]Quirks:[/b]
(Habits and other little things.)

[b]Racial Details:[/b]
(Optional details about the character's race.)

[center][size=2]~*~[/size][/center]

[b]History:[/b]
(Write a brief backstory.)

[b]Hook/Summary:[/b]
(You can include something meant to catch interest here.)

Prompts:
Make a character who has a mental mis-wiring that affects their day to day life.
Make a character whose life is filled with death.
"He has served countless kings, faked countless deaths, bided his time. All as he waited for you."
Bonus Rounds:
"I am a demanding creature. I am selfish and cruel and extremely unreasonable. But, I am your servant."
Through lack of need, this character is fading from existence.
The pay was good, and so she was faithful despite the strangeness of her employer.
"It's almost like I'm good at what I do."