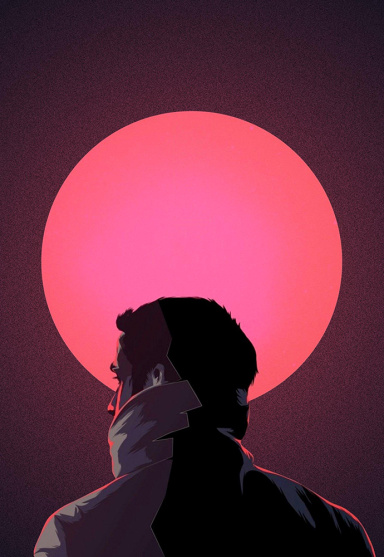 Dear motherfuckers, I'm teetering if you must know
Original poster
DONATING MEMBER
FOLKLORE MEMBER
A realm beyond reality, beyond any laws of nature that you understood. Forests of glass, mountains carved from bone. A nightmare from which there was no waking. A Prison from which their was no escape. A place known as Arcadia.
Beings of alien otherness, outside empathy or understanding. The Gentry, some call them. Or the True Fae. Their reasons for taking you were many and varied. Perhaps they locked and you in a kennel, beat you and fed you like a dog. Maybe they sealed you in a lantern somewhere in their cyclopean, maddening estates, using you as a human source of illumination. Or they possibly just threw you down into the dark and locked you there, leaving you surrounded by the gloom and the silence and the things that chittered and slithered across a hidden floor.
Your time in captivity, your Durance? It changed you. Warped you. Trapped in the realm of faerie, you found yourself taking on aspects of it. They beat you and treated you like a dog? Soon you found yourself becoming one, the power, instinct and urges seeping into you. They sealed you in a glass cage and used you for illumination? Soon your skin glistened and beamed, as you were slowly but surely transformed into a living light. They sealed you in a prison of darkness? Soon you found yourself twisting and contracting, allowing the darkness to become a part of you, allowing yourself to become one of those chittering, slithering things.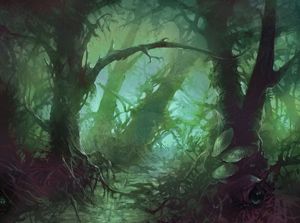 Maybe you got lucky. A cell door left unlocked. A key left abandoned. A chance opportunity that you seized upon. Maybe you fought for it. Red-soaked memories of blood and desperation, of the corpses you left in your wake when you remember who you once were and what you had to get back to. Maybe you were clever. Maybe you used the same guile and cunning that got you captured to reverse your fate.
Whatever you did, it led to you fighting through a forest of thorns and bramble that tugged at your flesh and your spirit, that ripped away literal and metaphorical pieces of you. Close your eyes and you can still feel it. Your essence being torn away as you pressed forwards, only the memories of the life you once led keeping you from being pulled apart by the magics of the Hedge.
That bittersweet moment when you returned to the world you had been taken from, only to discover that there was no returning to what was taken from you. Not really. Your captors were cunning in their crime. In your absence they left imposters forged from scraps and twigs, who looked and spoke like you, who carried your memories as they carried on your stolen life. Or perhaps the decades you spent in captivity only translated to a few days or hours in this world. Even with your Mask, a disguise of Glamour that allows you to blend with mortal society, there was no just stepping back into the existence you left behind.
​
'Changeling: The Lost – A City of Endless Summer' is a Chat RP set in White Wolf's 'World Of Darkness' setting. Players take the role of a loosely affiliated group of Changelings, victims of a group of supernatural being known as the True Fae who have managed to escape from the supernatural realm they were taken to. Returning to our world, they find themselves irrevocably altered by their time in captivity, and must work alongside their fellow Lost in order to stay out of the grasp of the True Fae.

This chronicle takes place in the Freehold of Miami, a community of Changelings that exists within the city itself. A decade ago, the Summer Court led a coup that ousted the old rotational system of rule by the four courts and placed their leader in charge as the King of Endless Summer. Old rivalries, bitter grudges and other tensions are beginning to bubble to the surface again, and on the outskirts of the Freehold dark things are beginning to stir.

As newly liberated escapees from Arcadia, the player characters will find themselves thrust into this brewing battleground. It is up to them how they will help to alter and shape Miami's fate.
Themes are an extremely important element of a World Of Darkness game, defining the manner in which the story progresses. Mood, meanwhile, sets the tone and feeling of the game.

THEMES
The prevailing theme of Changeling is the quest to find one's way home. For some, this may mean reclaiming the mortal lives they were stolen away from as best they can. For others, it means finding a new home among the freeholds and Courts of the Lost. It's no simple journey, and the stories of each chronicle unfold around the challenges of this road. Who can you trust? What is your heart's desire, your ideal home? What is the price you will have to pay to achieve it?

The secondary theme of the game reflects the nature of the fae. A common hallmark to legends that feature things we think of as "fae" in fact the characteristic that may define a supernatural entity as "fae" or not, is a certain theme of deception or dishonesty. In some stories, the fae are the ones who trick mortals, appearing to be things they aren't, substituting their own young for human children or leading wanderers astray. In others, humans are the ones who break some form of social contract with the fae, although often while unaware that the contract is in place, and are punished severely by the fae for their "disloyalty". The themes of deception and mistrust run through many Changeling stories, as the Lost must hide themselves away from friends and family in order to keep from drawing their enemies' eyes.

MOOD
The mood of a Changeling chronicle can shift many times, reflecting the mercurial nature of the fae. The prevailing mood, however, is bittersweet. The Lost walk through an unseen world of wonder tinged with danger and deceit. The beauty of the fae is often sinister. The Hedge is alluring, and offers both succor and danger. The magic that changelings work is wondrous stuff, but has its strange catches and costs. And yet, for all the fear of the Others, the suspicion of betrayal and the hurt of necessary lies, the Lost still feel the glory of intense emotion and see the vivid colours of fae magic.
WE ARE USING THE

FIRST EDITION OF 'CHANGELING: THE LOST'

. Not the second. You can find it at Drivethru RPG "]Changeling: The Lost - White Wolf | Changeling: The Lost | DriveThruRPG.comhere[/URL].






The game will take place on [URL]http://www.roll20.netRoll20[/URL], so you'll need an account there. Follow the 'ENTER THE GAME' link and I'll be able to make you a character sheet using that site's Journal system.
I'm aiming to stick to the core rulebook of Changeling as much as possible for characters, just to keep things simpler for new World of Darkness (WoD) players. If there's a particular kith or merit in one of the supplements that you absolutely just have to use, though, ping me a message and we'll take about it.
Ask if you can use third-party/homebrewed Seemings and/or Kiths and I will fire you out of a fucking cannon. >:[
Changeling is a game about intrigue and subtlety (unless you're playing an Ogre), so be ready for lots of politicking and potential betrayal. Cos that shit's not just allowed: it's encouraged.






OVERARCHING: These follow the main plotline of 'Changeling: A City of Endless Summer', and are for all characters present in the game. They will move the story forward, for better or worse, and can have dramatic impacts upon both the characters and the other plots they may be involved in.
COURT: These follow plots focusing on one of the four courts of the freehold, and can involve any members of the court the story focuses on (and any additional help they may call upon). They are aimed at increasing the court's standing and influence in freehold society, and some may have repercussions on the main plot.
PERSONAL: These follow plots relating to one or two members of the motley, for which the rest of the cast do not need to be present. They are used for character development, interaction between characters and NPCs, and for resolving personal stories.
Last edited by a moderator: