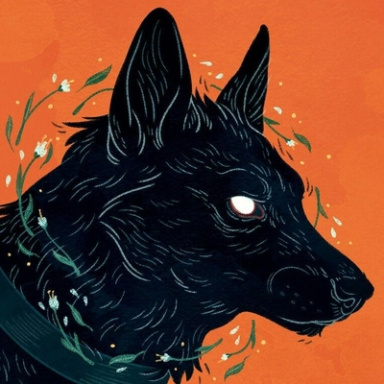 Moonbound
Original poster
League of Legends
-- a massive multiplayer online game that thousands of people spend their free time playing. These summoners, or so the players are called, spend many hours trying to defeat each other using their favorite champions on the battlefield called
Summoner's Rift
.

After playing a couple of games with your friends as you blatantly complained about the "broken" champions or blaming the jungler for not helping enough, you tell your friends that you were going to hit the hay. You bid farewell and promise to play with them again tomorrow. You wanted to get enough Blue Essence to buy the new champion that was coming out later that week, after all. You turn off the computer, brush your teeth, and tuck yourself into bed.

That night would probably be the worst night of your life. Ridden with a deep, burning fever, you spend almost the whole night sweltering beneath your sheets. For a while, you wrestle with the fact that this "flu
"
might kill you. But before you are able to call the hospital, you are able to fall into a brisk, light sleep. Come morning, your torso feels like it's been disconnected from your limbs, and your head aches like someone had kicked it a thousand times over. You go through your day nevertheless; you go to school or work, struggling to keep up with the pace of society.

Little did you know was that you weren't yourself. An unnatural phenomenon has occurred, and those who play League of Legends have been the powers of the champion that they main, or play the most. Some may find out sooner than others and some may not find out until it's too late. The point is, your lives will never be the same again...
​
This isn't the story of being stuck in your favorite online game like you've seen in anime-- it's moreso the fact that your favorite online game is stuck in the real world. With your new-found powers, you choose whether to become a recluse in fear of being found out or you go out and begin to make a name for yourself. Maybe you just choose to ignore them and struggle to hide them. Whatever the case, you slowly begin to realize that something is after you. Is it the government that wants to experiment on you? Is it another of your kind? Nobody knows. What you do know, however, is that you're knee-deep in the most complicated problem of your life.
​
​
The story takes place in a setting called
Darkwell City
. It's located on America's west coast, somewhere near the border of California and Oregon. Whether Darkwell is a large town or small city is unknown. There's a
university
that students can go to, along with a variety of stores, theaters, and restaurants. The
town square
is where most of these small and large businesses can be found. As one travels to the west, they are met with beaches and piers. All in all, Darkwell is a simplistic enough place that is lucky enough to be shown on the map. Most of the people that live there have either been there their whole lives or have traveled there for a more simplistic way of living.
​
​
As we know, there are various forms of "energy" in the world of League of Legends-- some don't use this so called "energy" at all. Whether it is something called mana or flow, they are the basis of using abilities in the game. These so called "energies" do not exist in the real world; they are replaced by something called
prana
. Prana makes up the life-force of these people who have the powers of their main champions. It draws on their very being as they cast spells or switch between their regular forms and "true forms", as they are called. If a person does not have enough prana, they are not able to use their abilities and are reverted back into their regular forms. One may die if they have extremely low enough amounts of prana.

It's not like a gifted person is going to walk around the city with extra pairs of appendages or with a ghostly air around them. This is where
true forms
come into play. With a sufficient amount of prana, a gifted person may choose to transform into a form that appears (somewhat) more like the champion they commonly play. This includes abilities to shift into beasts (like Nidalee and Shyvana and Aurelion Sol), make clones of themselves (like Leblanc and Zed), and control other creatures (like Elise and her spiders). True forms do not impact traits like size or weight, so you don't have to worry about your character suddenly becoming short like a yordle or extremely heavy-weight like Gragas.

Powers used in the character's regular form has only a fraction of the strength of the powers used in their true form. Sometimes, it is even impossible to use powers in regular forms. For example, most ultimate abilities cannot be used except if a person goes into their true form.

All in all, a person that's been afflicted with these powers has a handful of things to worry about. Due to their powers, a person's personality has changed-- only slightly, of course. They might be a little more on edge, or the people they used to interact with might be a little bit more difficult to speak to. A more prominent example of such tendencies is if two individuals with such powers met. If one had Morgana's abilities, and the other had Kayle's, it's likely they won't get along. The same goes with two individuals that have Shen's and Zed's powers, respectively. It's as if the champion's personality and/or very being has slightly integrated with theirs. While this is not exactly an issue, the problems come into play when one suffers from "bleeding".
Bleeding
is when a person is subjected to a champion's personality or psyche; it's as if the person has gone berserk. The individual may attack their allies or even themselves, though it is at this time when their powers are at their very strongest. Bleeding happens when a person undergoes great stress or emotion, typically during combat, or a large lack of experience with using powers. However, bleeding not only drains the rest of a person's prana, but also damages their own psyche. Too much bleeding is known to drive people to insanity or other mental illnesses. People with powers of certain champions are more subject to bleeding than others.


Zed
Nami
Aphelios
Ezreal
Evelyn
Sett
Katarina
Lee Sin
Lux
Kai'Sa
Soraka
Please note that this is a 18+, high-casual/semi-advanced, anime-styled roleplay

.

While I don't expect novels for posts, I would like for you to please take your time creating your characters and writing your posts. We all make mistakes, and that's fine, but if your post gives me a headache to read, then that'll be an issue. Also keep in mind that the roleplay is anime-styled, so there won't be any real life face claims. Sorry.

Do not ghost us.

If you need to step away from the RP, please let me know.

There will be a Discord for this roleplay that will be used for silly talk, OOC chatter, and so forth.

I want my roleplayers to be actively talking about the roleplay and other things. If you do not say anything in the thread for a week and have not posted in the IC thread, I will assume you dropped/ghosted.

Everyone will be accepted, but please take your time in plotting/crafting out your characters

.

The factors that tie into being accepted are consistent posting, proper grammar/spelling, the type of character you make, and so forth.

I will listen to people's suggestions and ideas for plot development and etc.

However, my final decision is law.

Please read the OOC. There is a ton of information that is already set in stone.
I don't want you guys to constantly pump out posts.

Thus, we will be running on a semi-cyclic posting schedule. This means you should try to wait for a couple of people to post first before typing another post. If the person we're waiting for doesn't post in a couple of days or so, then we will move on.

Characters are to be in their very late teens to mid twenties.

In other words, we'll be rping as college age students. It'd be nice if the characters knew each other somehow, whether they be co-workers, classmates, or simply live in the same apartment complex.

Try to keep characters balanced!

This means that if there's four girls and only one dude, then you should probably make a dude. If you really want, you can make a boy and girl character. Just give them equal amounts of love!

Fill out all portions of the character sheet, please.

Also, please follow the format of the character sheet.

I am a fun-loving person.

I love it when we talk about things and make fun of characters, create ships, theories, and relationships. Don't hesitate to reach out to me for anything you need!

Have fun~
CHARACTER QUOTE HERE
Age: [Between 18 and 25.]​
Gender:​
Occupation: [Do they have any jobs? Are they a student? Or a lazy bum?]​
Champion: [The main champion they play; keep it to one.]​
Abilities: [List all of the powers your character has. You can be creative with the champion's kit, but keep true to the original!]​
Appearance:
[Here, you can add any other appearance details about your character.]
​
Personality:​
Short Bio:​
Summary: [A one sentence summary of your character.]​
Relationships: [What other characters does your character know, and what do they think of them?]​
Other:​
​
Last edited: