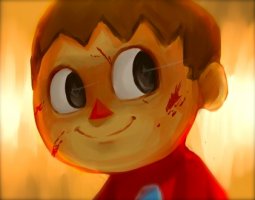 Hi-def
Original poster
LURKER MEMBER
FOLKLORE MEMBER
Preferred Character Gender

Male
Genres

Fantasy, Horror and Sci-fi. I'll try basically anything though. I also love strange and unusual RP genre concepts. Different is good!
Do you practice Cell phone Etiquette?

I was reading this article

http://www.wisegeek.com/what-is-cell-phone-etiquette.htm

And came to the conclusion that MORE people need to follow these rules. The thing that really grinds my gears is when your having a conversation with someone and they answer their phone in your face, honestly I don't know many -if any- people like this, but they are out there! If i am in public and get a non-emergency, non-work related call I will silence my phone, then return the call later. ESPECIALLY if i am face to face with someone having a conversation. Some people will straight up be like "Oh, can you hold on a sec" and answer their phone. I think this goes beyond the category of rude and into Idiocy.

Anyways.....

What do you think of "Cell phone Etiquette" ?

​