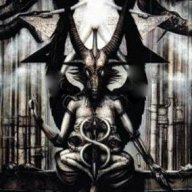 Certified Subdomain
Original poster
MYTHICAL MEMBER
Posting Speed

Speed of Light
Writing Levels

Douche
Preferred Character Gender

No Preferences
Make an alphabetical story from your Cbox auto-complete!

You can change tenses and disregard asterisks. But everything else must be accurate.


A scallywag of errant poppycock
Based on scientific laws and natural biology
Compounded by my continual resurrection.
Dressed in super-practical tight-fitting leather and wore unexplained make-up!
EXPLAINED. EVERYTHING

Feral got banned
Giving the vaccine tea
Hopefully it won't be an important ongoing theme...

I just wanted to get KKK in there somewhere... I'm sure you understand
Just a bit of unexpected plot overlap...

Kitti was being mean to donkeys
Like the Pope
My deer were fine though. They're sleeping now.
Now I can make a rival porno with good grammar and stuffy Englishmen.
Of course, my character will have to be the sexy one. *shiney Paladin glow*

Paorou THREATENED to destroy Iwaku,
Quiet everyone, the Asians are shouting. *hides in the bushes*
Racoons of the Crimson Eye
Shouted a lot and blew stuff up and used NPCs to solve their problems
That's how Hitler started
Until the Australians developed the Kangapsi's of course.
Very miscellaneous...

We know what we have to do. Now we just need a laboratory montage
x_x
Yep, I'd be a gay neko in a frilly dress
Zombies have to grapple. It's what Zombies do.