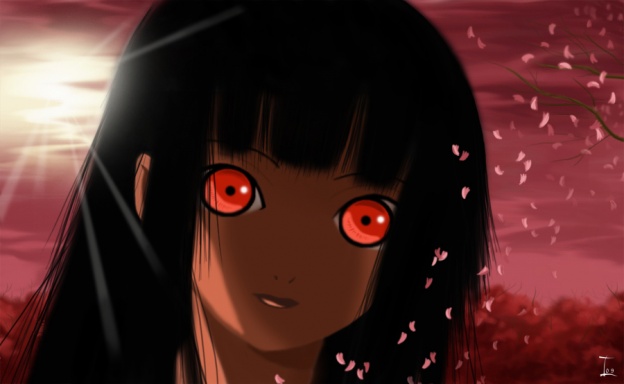 :))))))))))))
Original poster

The Joke

An innocent joke among fans of anime: "When are we going to get genetically engineered catgirls for domestic ownership?" Ceaseless idealism and depraved fantasy gestated this idea in the head of one young man, Blaise Burkett, a failed biology student. Or was he a student at all? Was that what he wanted everyone to believe? Hell, no-one could get a coherent utterance out of his mouth while he was alive. All information on him came from his own babbling mouth or distorted view. Oddly enough, details of Blaise's life began as what many thought to be a game - an alternate reality game (ARG). This is where he fell into the public eye.

In this exaggerated game, a joke, a ruse, a publicity stunt, or whatever moniker one wishes to attach to his "ARG" Blaise posed as a lonely man in a dingy basement. At-first his purpose was ambiguous and unknown like many ARG that came before him. A vast majority of his videos were short 30 to 60 second clips of him rummaging through piles of torn up textbooks along with him mumbling nonsensical statements such as: "The up that is within the perplexing generator if then the tangent of my heart." Many of these vlogs were accompanied by coordinates, secret messages, or other information that sent investigators down a rabbit hole of seemingly endless information. Quickly, people were losing interest in this ever-stagnated ARG. It had been one year worth of short babbles accompanied by senseless rummaging, so naturally any sane person would get bored. Then, a moment of clarity among all the videos.

One video titled: "A Maiden's Smile"

Please do not smile at me
Lest my heart never will let be
Ease my broken and rattling cage
Always by reminding me of things that cannot be
Spare my aching and bleeding feelings within confines of ugly flesh
Every breath I plead on and on with bated panting phantom breaths echoing from this corpse of a body
Kindhearted desire to turn those desire curve to glossy reds upwards
I beg you to banish any such desire
Lest pain will persist
Leeching my soul
Mocking me
Eating me

However, after hundreds of incoherent "vlogs" as he would call them, things began to take shape.

The Arrest

This is where it no longer was a game anymore. Five days later - Blaise was arrested, but his work had been found. Systematically, for an entire year, Blaise had been kidnapping girls and subjecting them to inhumane, unethical, pointless experiments. All for one reason - ceaseless fetishistic idealism, he desired to make what had been a joke, a slight, a jest - the coveted catgirl. A dozen girls, all barely alive, were found with barbed metal affixed to their skulls to resemble ears. Four of them had shattered tailbones due botched surgeries to affix tails to the girls. Two were missing their eyes presumably in an effort to modify the retina. A large portion of their diet consisted of cat-food. All of them were forced to use the bathroom in litter-boxes. Countless other modifications were made that will not be spoken of.

Even after all his degeneracy had been made public - Blaise still pleaded innocence. Thus, the Cult of Blaise had been founded. It began as a joking internet following that mockingly admired his effort to make catgirls real. Although, soon the mocking following turned to curiosity. What could they actually do to accomplish Blaise's dream? Was it even possible? Slowly, but surely, these temptations began to seep into the hearts of many young men.

The Purring

These tempted and afflicted young men began to report an acute purring noise when they were just about to fall into sleep. Initially, it was passed off as a case of mass hysteria. Yet, this belief that it was merely a case of mass hysteria crumbled when all those reporting the purring had become infected with toxoplasmosis, a parasite originating from cats. They became delusion, and begin to claim they saw it - the smiling thing. It smiled at them, yet they never saw it directly, but they knew it was there. It was feline in origin and unmistakably beautiful, so beautiful nothing could compare.

The purring spread and spread. Those who had no affiliation with the Cult of Blaise began to hear it and subsequently become infected with toxoplasmosis. More and more - soon everyone on the face of the Earth knew a young man who had been infected. Chaos ensued and governments began to crumble once 90 percent of all men on the face of the Earth began to hear the purring. The last 10 percent of uninfected men, along with the population of females, were forced to band together or succumb to the Cult of Blaise.

The Cult of Blaise would execute any man not infected and capture women An effort was made to resist, but it was squashed in under three-years. Unfortunetly, the Earth had succumbed to The Purring.

Catgirl Paradise

Thousands of years later, little innovation has been made in the way of technology, and things have returned to a sense of normalcy. The Cult of Blaise is all but non-existent and akin to a bad-dream. The world exists under the banner, Paradiso. Two classes of people exist: the upper-class known as humans and the underclass known as catgirls. Human life is relatively peaceful and carefree, while catgirl life is short and painful. Catgirls are sold right from the artificial womb they are spat out of and categorized into particular groups based on strength, intelligence, dexterity, adaptability, attractiveness, and so on. A catgirl has no rights and must exist to do whatever a master deems. They are a disgustingly fetishized underclass and are disposed of once they become too old.

This is life to a catgirl, but does it have to be? This is when you, a lowly catgirl, began to hear The Purring. It was time to reignite the Cult of Blaise and break the shackles of your oppression. ​