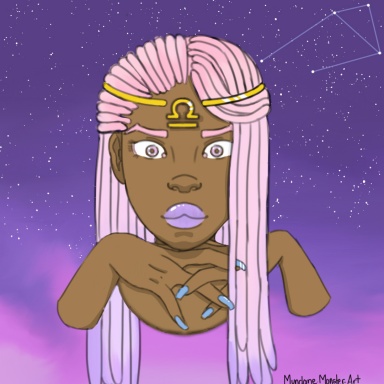 The most uninspiring of monsters
Original poster
FOLKLORE MEMBER
Posting Speed

1-3 posts per day
One post per day
1-3 posts per week
Writing Levels

Beginner
Elementary
Intermediate
Adaptable
Preferred Character Gender

Male
Female
Transgender
Genres

Fantasy, Modern Fantasy, Animal based, Scifi, Modern, Horror, Comedy, Slice of life.
INSPIRATION:
Castle Town Dandelion
This is your father, King Ryunosuke Wakahisa
And this is your mother, Queen Kazuko Wakahisa
You are one of their seven children and just recently you have begun competing to be the next King of Castle Town!Castle Town is a modern day town, ruled by a monarchy. The King is responsible for all the decisions made, the military and the political alliances of the town. Every Wednesday, Friday and Saturday, he holds court to listen to the plights of his people!
You might be wondering why the Wakahisa family rules the town, and that's because each member of the Wakahisa family has a special superhuman ability. Your father, Ryunousuke has the ability Fearsome Beast (the ability to transform into a fire breathing dragon) and your mother Kazuko has the ability Stock Still (the ability to turn others into statues)!
About three months ago, the King decided to hold a competition to see which of his children would succeed him when he either retired or passed away, however he is leaving it up to the citizens of Castle Town to decide through votes of popularity after the children compete in numerous competitions!
Rules
No Godmodding
Each child has a special power, but don't make it to OP
At least five sentences per post, any tense/pov is fine. No one liners.
Be active!
Every once in awhile I will give a poll to see which royal child is the most popular, everyone must vote but you cannot vote for yourself.
To avoid any drama, private message me your vote!
One character per person. (Twins count as one character, but I will only allow two sets.)
The first competition will be the introductions! Once everyone posts for the first time, I will hold a vote and you guys will decide who is the most interesting!
The second competition will be a collection game! (You will roll a die and whatever number you get is however many collections you got. If you have a power that influences this you will get a +5 added to your score)
The third competition will be a fashion pageant! (You will pick a model and post them and we will vote privately to determine which is prettiest!)
(More competitions coming, if you have an idea, feel free to pm me!)
Royal Line Up!
1.
2.
3.
4.
5.
6.
7.
(Hint: If you're in 1st place, you're the most popular and you're winning! But don't get too cocky!)
Character Sheet
Appearance (Anime only)
Name (Japanese Names only)
Age
Gender
Power Name (Be creative! For example, Ice manipulation might be called Cold Shock etc)
Definition of Power
Limits of Power (All power must have limits!)
Personality (List or Description is fine!)
Likes
Dislikes
What would you do if you became King?
Taken Powers
Mini Me (Miniature Duplication) - Dreamever
Endless Slumber (Sleep Inducement) - Karakui
Heaven's Wake (Opposite of Sleep Inducement)- Karakui
​
Last edited by a moderator: