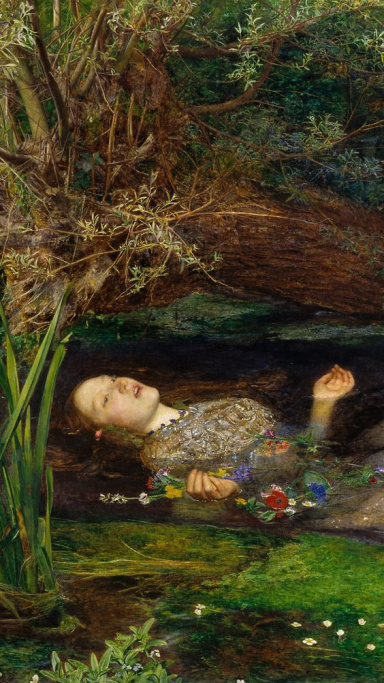 a god among men
Original poster
SECURITY LEAD
SECURITY DEPARTMENT
FOLKLORE MEMBER
Invitation Status

Look for groups
Looking for partners
Posting Speed

1-3 posts per week
One post per week
Slow As Molasses
Writing Levels

Adept
Advanced
Prestige
Adaptable
Preferred Character Gender

Male
Female
No Preferences
Genres

Slice of Life, Horror, Fandoms, Superheroes, Crime, Drama, Grit, Supernatural, Light Sci-Fi, Modern Era, Dark Themes
Welcome to Cascade Falls
The Town That Time Forgot

​
​
Every time you ask, someone always tells you that it's just a town. Whether it's said with a convincingly happy smile, or a defeated look of submission, the answer remains the same. But there's something not right about Cascade Falls and you felt it the minute that you woke up in the hospital with that pretty nurse standing over you. She said so many things—you'd been in a car accident, your personal property had been destroyed in the wreck, your family had been informed and they're glad that you pulled through after such extensive head trauma.
Was any of it true?
Why can't you leave?
Did that accident kill you?
What is this place?
On the outside, Cascade Falls looks like any other town. Main Street is decorated with quaint shops and entertainment spots, places to grab a drink, or have dinner, or gather with friends and neighbors for a game of horseshoes. The streets are lined with white picket fences and lush, green lawns that sit beneath newly constructed Victorian houses that are painted every happy color imaginable. At first glance, it's difficult to see how or why anyone would ever complain when life in Cascade Falls feels like a second chance, an opportunity to get it right when things in your life were so imperfect before.
Sometimes, you catch yourself forgetting that this new life is a prison. The rules of Cascade Falls are an ominous reminder of the truth, and they're posted inside of every shop on Main Street.
DO NOT TRY TO LEAVE
DO NOT DISCUSS THE PAST
DO NOT DISCUSS YOUR LIFE BEFORE
ALWAYS ANSWER THE PHONE WHEN IT RINGS
BE HAPPY AND ENJOY YOUR LIFE IN CASCADE FALLS
​
The rules, however, don't make you half as nervous as the electrified, razor wire fence that encases the perimeter of the town, or the cameras and microphones that outnumber the residents. They're discreetly planted in every home, strung along every sidewalk; someone always watching, always listening, never a moment of peace or privacy.
Maybe one day you'll get used to not knowing. Maybe you'll forget about your family out there, somewhere and maybe they've forgotten about you too. Some days, acceptance feels easier than the misery of wondering, of wanting to escape. You could have a wonderful life here, so why do you keep trying to fight it?
ABOUT
​
In case you haven't guessed, this RP is (heavily) inspired by Wayward Pines. I would have just called it Wayward Pines, but I'm not sure how many of you are familiar with the books/TV series and I didn't want to alienate anyone. We're more or less just using the world for this, and I plan to alter things here and there, but the basic premise of finding out the truth will (probably) stay the same.
I'm open to any and all suggestions for the plot of this RP because after all, this is only an interest check! I'm also looking for an experienced co-GM. I've never run a group before, and I'm not all that sure what I'm doing, so a friend to help keep things on track would make me feel better about everything. If you feel like you could help me out, shoot me a PM!
Seeking

:
Active and committed players

Manage your time wisely. A post every couple of days works just fine, but please don't sign up if you can't devote your attention to the group a few times a week.

Adept+ Writers

For the most part, this is going to be a very character driven RP that focuses on interaction and emotion. I expect detailed posts and multi-paragraph responses.

Players who are comfortable writing in a world that may include tense situations, graphic violence, social commentary and gore.

As an extra, this has nothing to do with anime. The premise may be a little out there, but the world is grounded in reality.

Fun, friendly and creative people who are interested in the plot itself, and enjoy light sci-fi and horror elements combined with a little slice of life.
Last edited: