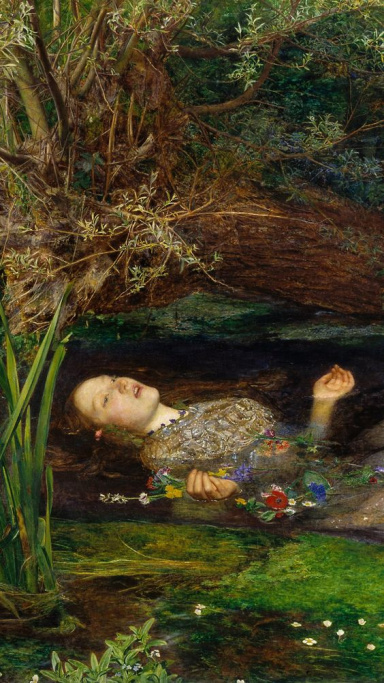 𝔦𝔪𝔪𝔞𝔱𝔢𝔯𝔦𝔞𝔩
Original poster
SECURITY DEPARTMENT
Invitation Status

Look for groups
Looking for partners
Posting Speed

1-3 posts per week
One post per week
Slow As Molasses
Writing Levels

Adept
Advanced
Prestige
Adaptable
Preferred Character Gender

Male
Female
No Preferences
Genres

Slice of Life, Horror, Fandoms, Superheroes, Crime, Drama, Grit, Supernatural, Light Sci-Fi, Modern Era, Dark Themes

The worn tires of a white Bronco came to a screeching halt in front of the sheriff's office, now the sole occupant of the entire parking lot. Eric Reed had just come from the mountain after enduring another long and tedious talk with Howard about the state of the town and its residents. No matter how much expensive and long-aged scotch the man poured into his glass, everything always came up tasting like ash and the bottom line never got any easier. In the truck, he was safe, there were no prying eyes to cajole him into doing his job, not thin criticisms about why he had and hadn't acted and no drawling voice in his ear about how easily he could be replaced. Giving a glance to the rear-view mirror, Eric let his eyes settle on his own partial reflection and tried not to think about how exhausted his soul looked before getting out.
The air outside was pine-scented and unassuming, warm enough to signal summer but the autumn chill was never far off once the sun began to set. Eric refused to acknowledge the shiver that ran up his spine as he strode across the neat sidewalk and wrenched open the heavy glass doors in front of him. The smell of the sheriff's station mimicked the outside, familiar and piney with just the faintest hint of dust. After eight years of servitude, it had finally become tolerable.
"
I thought I told you to go home?" Eric wondered aloud as his eyes fell on Sakamae, who was still at her desk. On a normal day, he wouldn't have expected to see her hanging around so close to sundown, but there was worry in the air that couldn't be expressed between them and Eric had disappointment to deliver that was only going to get worse.
Taking a few steps closer, he leaned with one hand against her desk and glanced over her shoulder to the only occupied cell. Jeremiah Allen worked at the coffee house and had been a vital part of the town for as long as Eric could remember, but a third strike was a third strike no matter how unassuming and Howard seemed to think that giving interviews to the rarely-printed paper was grounds for execution. Eric didn't see it that way, but he had no real power and like everyone else in town, he did what was requested of him when the strings were pulled. Looking back to Sakamae, Eric hoped she'd managed to say goodbye. "You really should head out." He knew she wouldn't, though.
Leaving her desk, Eric walked over to the iron bars, reminiscent of cowboy days and took a long look at Jeremiah. He was an older man, in his mid-forties with greying hair that had once been as black as the night sky. His shoulders were broad, but hunch as he sat on the cell's bench, staring at the floor with brown eyes. Jeremiah was a good person, kind and staunch in his refusal to believe that he would never see the outside of Cascade Falls again. He didn't deserve what was about to happen to him.
Jeremiah looked up and immediately got to his feet and came to the bars. They shared a glance, one of apology and regret but both men stayed silent, slowly counting back from fifteen and waiting a few extra seconds just to make sure the cameras had fallen into sleep mode. "I'm going to give you a head start," Eric whispered, having perfected the art of hiding in plain sight. "They want a show, but Sakamae's going to let you out when I go to make the call."
"
And the supplies?"
"
In the tunnel, I heard." If the town couldn't find him, Eric wouldn't have to cut his throat and if Jeremiah made it out alive, maybe the rest of them could too. It was hard to tell where the tunnels under the mausoleum went, but he hoped the man would find his way.
"
Thank you," Jeremiah whispered back.
Nodding, Eric backed away from the cell and didn't bother to turn his eyes toward the air vent where a camera had been reactivated. Trading the lobby for his office, Eric trusted that Sakamae had already left her chip—she was a smart woman, and her loyalty never failed to impress.
One of three outgoing phone lines in the valley was located in his office, but Eric had never been able to reach anyone in the outside world. It didn't matter how many times he dialed back to Michigan, the ringing never stopped, but his calls were answered on the very first ring whenever the mountain was involved. With a sudden surge of anger, Eric punched in the code on the keypad, heavy receiver to his ear as the cord tangled in on itself.
"
Please record your message," said the voice of some faceless technician.
"
This is Sheriff Eric Reed," he said, calm and formal, perfectly emotionless, "a fête has been called for Jeremiah Allen. He works at the coffee house, but his current whereabouts are unknown." Every targets whereabouts were unknown, it was meant to rile the town, Howard's creation that brought out a primal urge to hunt. "Bring him to the center of town for punishment and disposal." He pressed the pound key, sealing Jeremiah's fate, but hopefully the man had already managed to put some distance between himself and the oncoming mob.
Down at the bar, Casey Sloan found herself leaned over the pool table, on her second beer and failing miserably at each shot she took. The end of the long cue in her hand scraped against the felt table and the red ball she had been aiming for bounced off the side. "Shit!" she laughed, straightening up. "I shouldn't have bet you—I'm awful at this." But what fun was the end of the day without a few beers and a little lost money that had never had any real value to begin with? The plastic-like paper was burning a hole in her pocket and despite the circumstances, Casey was having a pretty good time.
Looking to her partner, the person she was about to owe twenty bucks to, Casey flashed a smile. "Your next one's on me," she offered, her own pint glass now empty. She leaned the stick against the table and held up a finger, signaling that she would be right back before turning away from the game and heading to the bar. Riley was working that night, and she was happy to see him, ready to call out and get his attention when the phone started to ring.
Instantly, the entire place went quiet and all around town, the ringing started. Around her, customers began to leave, some running with glee clear on their faces and others shuffling off with intentions to hide. The phone rang again, the entire town consumed with bells and Casey feared the worst. The fresh wound in the back of her leg, the tracker that rested, wrapped in duct-tape was still in her pocket—were they calling for her? Had she crossed too many lines?
Frozen where she stood, Casey waited for Riley to answer the phone. He would have to make the announcement himself, do his duty and inform the people. She looked to him, hoping he wouldn't turn her over without a chance to run away.