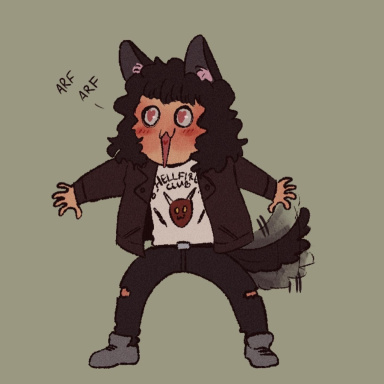 [*screaming into the void intensifies*]
Original poster
ROLEPLAY DEPARTMENT
DONATING MEMBER
FOLKLORE MEMBER
Invitation Status

Not accepting invites at this time
Posting Speed

Speed of Light
Slow As Molasses
Online Availability

It varies a lot depending on my schedule, unfortunately.
Writing Levels

Advanced
Adaptable
Preferred Character Gender

Primarily Prefer Male
Genres

Psychological horror
Body horror
Supernatural
Giallo
Splatterpunk
Dark fantasy
Historical
Low fantasy
Magipunk
Weird West
Noir
Thriller
Gothic horror
Southern Gothic
Gaslamp fantasy
Cyberpunk
Space saga
Clockpunk
Space Western
Space opera
Paranormal
Modern fantasy
Dieselpunk
Post-Apocalyptic
Crime drama
Medieval fantasy
Cancer accounts for 13% of all deaths worldwide each year. 30% of cancer could have been prevented, especially by not smoking. The most common form of terminal cancer in men is lung cancer; for women, the most common is breast cancer. In 2008, 7.6 million people died of cancer-related causes.

In January of 2012, my grandmother became part of the 13%. She had pancreatic cancer, and had been diagnosed about seven months prior- which is in and of itself an amazing thing, because the average life expectancy after diagnosis with this form of cancer is between three and six months. Pancreatic cancer is one of the least understood cancers, and cannot currently be detected in early stages. Because of this, treatment options are limited; surgery to remove the tumor is no longer possible. Its symptoms are often misdiagnosed. Risk factors are not clearly known. Over the last 40 years, very little progress in treatment of pancreatic cancer has been made in comparison to other forms of cancer. It is the fourth leading cancer-related cause of death in the U.S., with about 44,000 being diagnosed and 38,000 dying each year. Like other cancers, pancreatic cancer awareness is promoted by a particular color of ribbon; in this case, it is
purple
.

Being a family member of someone with a terminal illness is very difficult, especially when you are not able to be physically present. Other members of the family act crazy, ask questions that no one can answer, all try very hard to have a purpose and do something when there is really very little to be done. You think about death in a new way. Sometimes it doesn't feel real, and then you have a new stage where it catches up to you. And then you think you've absorbed it until the next time it hits you, and the next, and the next. Things get muddled. But the important things remain the same: spend time together, love them, do what you can, and don't shut down.
If anyone has any personal experiences they'd like to share about cancer, please do. Have you had a family member or loved one be diagnosed with cancer or another terminal disease? Have you lost someone? Seen someone pull through and be a survivor? Fought an illness yourself?

Also, please take some time to visit the American Cancer Society's website.