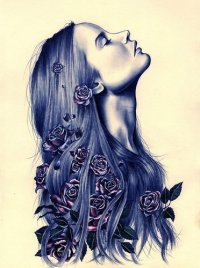 Edgebabby
Original poster
FOLKLORE MEMBER
Invitation Status
Posting Speed

One post per day
1-3 posts per week
One post per week
Writing Levels

Intermediate
Adept
Advanced
Preferred Character Gender

Female
Primarily Prefer Female
Genres

Modern, Romance, Fandom, Scifi, Fantasy

Discover the hidden history of Cora Matthews and Steve Rogers as the pair fight the world's villains alongside the Avengers. Cora leaves behind everything she's known as a HYDRA experiment to join the people she once thought of as the enemy. As she is slowly introduced to a world where charity and friendship, she discovers the broken past that HYDRA has created for her. Picking up the pieces leads to her discovery of her biggest inner conflict; Will the world see her as a hero or a villain?

Follow Cora as she learns about the marvels of the modern world and remembers the ghost of romance's past, struggling with whether to rekindle an old flame or to let it die out. Will everything work out for the best or will the pressure force someone to leave the Avengers and S.H.I.E.L.D. for a simpler life?



Nicknames: Subject Zero, Project Crimson

Abilities: Rapid cellular regeneration, multiple language fluency, HYDRA combat training and weapon proficiency, manipulation through sympathy tactics, increased pain tolerance

Role: Ex-HYDRA Science Experiment/Avenger-in-training

Age: 91 years old (Appearance of a 20-something year old)

Gender: Female

Sexual Orientation: Heterosexual

Relationship Status: It's complicated

Height: 5'5"

Weight: 119 lbs.

Health and Well-Being: Other than constant operation and chemical experimentation by HYDRA operatives in the past, Cora has a clean bill of health

Scars/Piercings/Tattoos: N/A

Known Language(s): English, German, Russian, French, Italian, Spanish

Notable Relationships:



Irene Matthews - Mother (Deceased)
Nathaniel Matthews - Father (Deceased)
Alice Matthews - Sister (Deceased)
Ann Matthews - Sister (Deceased)
Benjamin Matthews - Brother (Deceased)
Nicholas Matthews - Brother (Deceased)
Lillie Matthews - Sister (Deceased)
Valerie Mathews - Sister (Deceased)
Christopher Mathews - Brother (Deceased)
Steve Rogers - Fiancé






Birth Date: November 15, 1923

City of Birth: Brooklyn, NY

Criminal Record: Previous affiliation with HYDRA

General Background: Cora was born into a large but poor family. She inadvertently got herself mixed into HYDRA when answering an ad looking for test subjects. Many people weren't as opposed to experimentation as they used to be before Steve Rodgers had become Captain America. The company was offering much needed money so Cora answered. Upon arriving to the posted address, she was taken to an underground bunker. Little did she know, she wouldn't leave that bunker for decades.

Cora was, at first, entirely adverse to HYDRA for taking her captive. But years and years of brainwashing can take its toll on your rational thinking. She began to believe that Captain America and any of his associates were pure evil. HYRDA trained her to kill, as much as it was against everything she had believed before this became her life.

Through many forms of painful experimentation, she had somewhere along the way gained the ability of what HYDRA called "rapid cellular regeneration." It essentially gave her the ability to live forever. Any wound was healed almost instantly, though larger ones (such as a severed limb) could take a few minutes. It was something HYDRA highly treasured and couldn't seem to replicate. In order to keep from losing their prized possession, they would move her from base to base constantly and keep her contact with the outside world as minimal as possible.

Agents, soldiers, commanders... they would all come and go. They would age and die, but Cora stayed young. They constantly tested the extent of her abilities, watching her die and come back to life. They tried to replicate her abilities through repeating the same experiments on other subjects but they would all die far before they even got through half the tests she had survived. So they tried to transplant her blood, her tissues, her organs, anything but the subjects would get violently ill as their bodies rejected the transplant, often resulting in death.

Cora was recently rescued from a HYDRA base by the one and only Captain America. After an HYDRA invasion to Avengers Tower in an attempt to retrieve her, Cora turned against them. She is currently under supervision through a tracking bracelet that records her vitals, location, and various other important elements to keep tabs on her.


Hobbies/Interests: Self-education, bring down HYDRA through any means

Important Goals or Desires: To full retain her memories, to destroy any trace of HYDRA

General Personality: Cora is a generally kind person, despite the circumstances she has gotten herself into. She loves to learn and spent the majority of her time studying everything from language to math to arts while imprisoned by HYDRA. She can be very manipulative and quickly turn a situation on its head. A conversation with her may seem like fun and games as she makes a constant stream of sarcastic remarks but she uses them as a device to encourage her enemy to let her guard down.

Having been shown the worst of the Avengers and brainwashed for years, she was under the impression that they were everything that's wrong with the world. If she were given the chance, she would've gone after them herself. The leaders of HYDRA, however, refused to release her because she lacks the inhuman physical and mental advantages that would allow her to defeat them permanently and her emotional willpower was deemed "unstable".

Her attitude toward the constant experimentation was quiet compliance. After all, compliance, she was told, would be rewarded. She was unaware that the members of HYDRA only viewed her as a pawn in their game, their brainwashing causing her to see them as the heroes. Having been locked in a bunker for decades, she was unaware of the actual passage of time despite watching people she once viewed as friends age and die.

Having now met the Avengers and been unofficially officially dubbed an "Avenger in training," she no longer sees the Avengers and S.H.I.E.L.D. as the enemy. Though her emotions are generally stable, she can experience episodes of intense aggression and lack of sympathy when it comes to members of HYDRA that played a key role in her imprisonment. She currently struggles with understanding her "memories" and trying to determine what is fact and what is fiction. Despite experiencing inexplicable emotions toward Steve Rogers, she has yet to piece together her past with him.






Nicknames: Captain America, Cap (by close friends and associates) Born:

July 4th, 1918

Abilities:

Peak human abilities (including super-strength, speed, enhanced reflexes and stamina), regenerative healing factor, highly trained mixed martial artist

Background:

Born to Sarah and Joseph Rogers on Tuesday June 4th, 1918, Steve lived alone with his mother as a child due to the fact that his father had been killed before he was born during World War I, growing up as a kid with a "small stature" and a generally poor physical condition. Eventually, he came to befriend James "Bucky" Barnes after being attacked by bullies out on the street who poked fun at him for his appearance before being defended by who would eventually be his closest friend, having been inspired by Rogers' strong spirit. Even after his mother died from tuberculosis and attempted to close himself off because of it, Bucky stuck very closely with Steve and vowed to "be with him till the end of the line".

Sometime after World War II started, Steve became motivated to join the United States Military in order to help with the fight against the Nazis, but was rejected by numerous enlistment offices time and time again for being nowhere close to meeting their requirements. Eventually, he was finally accepted in an enlistment office at the Stark Expo in 1941 by Dr. Abraham Erskine for "Project Rebirth" after he overheard a conversation between him and Bucky involving his determination to assist in the war, and was then subjected to a gruelling training regime where he was often mocked by the other soldiers who trained there. It wasn't until he displayed an act of self-sacrifice upon being tested by Colonel Chester Phillips that he gained recognition for the person he was, making him stand out amongst others and made him become chosen to undergo the procedure that would turn him into a "super soldier".

Exhibiting amazing super strength amongst a host of other heightened abilities for Rogers to use at his disposal, he went on to be a very recognized figure as the world's first superhero and fought many battles against the HYDRA organization, fighting with the Howling Commandos and- much to his utter despair- losing Bucky along the way after going on a mission to take down HYDRA's lead scientist, Arnim Zola.

During his final mission to take down Johann Schmidt, also recognized as the Red Skull, Steve was eventually forced to crash a bomber-plane into the Arctic with him still inside it to prevent millions of people in New York City from dying, which led to him being preserved in the ice there for almost 70 years. In 2012, he was discovered by a S.H.I.E.L.D. team that went out looking for his body, and after being released from the ice he was trapped in he was thrust into a world he barely recognized, and was forced to adjust to modern customs and ways of the world that he was not already familiar with. After that, he went on to fight with Avengers for the Battle of New York and is now fighting a war against HYDRA after having managed to stop them from completely destroying S.H.I.E.L.D, following an uprising within the organization.

Personality:

Steve is recognized by the people around him as a very resilient and strong-willed man, always staying true to his beliefs and believing in the ideal of pure honesty and trust amongst people. It's a quality about him that can cause people to think of him as being naïve (this is most notable during some occasions where he interacts with Tony Stark), but that never stops him from enforcing these policies to the best of his ability. He's always putting the safety of everyone else before his own, and resolves to eliminate any threats to said safety before they can cause any significant damage. However, despite all this, he has grown to be a firm leader during his time with the Avengers and finds himself to be the one who mostly coordinates the team's actions during any battle they may be faced with.
Cora couldn't recall when her obsession with training began. Time wasn't exactly her strong suit. It didn't help that HYDRA wasn't too keen on calendars, clocks, or anything of the sort. She didn't exactly mind it, though. It was almost freeing to not be ruled by time as most people seemed to be. Since she had come to the facility, time hadn't meant much to Cora but it seemed to mean plenty to things that saw a lot of use and to other people. Time would make their skin sag. It would make their wrinkles more prominent. It would make their voices sad and their bodies tired. In the grand scheme of things, time would kill them. Sometimes she would forget that they had died. Sometimes she would forget death was a
thing
, let alone a word. She would, on occasion, ask for this person or that person. The response would be short and emotionless. "They're dead."
Perhaps that was where her lack of expression began. HYDRA officers would much rather reprimand her for getting upset than be there to console her. So she learned to keep it to herself. This worked to her benefit and lead to much praise in various exercises that required a stoic demeanor. Cora preferred to think that she had always been this way rather than it being a change. That was because she couldn't recall what she was changing from. As far back as she could remember, this facility or others like it had been all she knew. Before that... was nothing. She was certain there had to be some memory of her formative years even if she found it in someone else but whenever she would inquire about it, she would be told to resume whatever task had been assigned to her.
The tasks varied from taking an assessment to participating in a drill to one of HYDRA's games. At least, that's what they called it. It wasn't much of a game, seeing as she always won and the titles were far too long to pay attention to. Something along the lines of "Let's see who can withstand more electrocution" or "Who can lose the most blood and still be alive?" The games were not fun. She instead preferred to train on her own, punching her frustration out of a punching bag or a sparring partner. She used to have a partner she would talk to. Now, she didn't talk to much of anyone. Even if she did, they hardly even humored her with a response.
Cora finishes off the punching bag with a solid kick, stepping aside so as to not be hit by the back swing. "Excellent job, darling." The voice of one of her superiors rang out throughout the gym preceded by a slow clapping that could only be taken as condescending. Cora turns to face the man, biting back a grimace. As obedient as she was, she couldn't help but be at least mildly disgusted by the man that stood before her. "I hope you haven't gotten too comfortable here because we're moving you." Cora's expression betrays her for just a moment to hint to her confusion but she recollects herself and keeps her mouth shut as the doctor continues. "I know you haven't been here long but that's just how the job is."
As if summoned by the doctor's words, a small group of soldiers enters the room with just a fraction of too much enthusiasm. This evacuation was unexpected. Cora smirks slightly as she comes to the realization and the doctor vanishes from the room. They kept her in a small building a distance away from the main facility. They didn't want her to know this but she caught a glimpse of the area of the flight over before someone snapped the window cover down. The group of soldiers shove her in the direction of the exit, marching at a quickened, even pace. Cora walks along, rolling her lip between her teeth as she wondered what the cause of the commotion was.
Last edited: