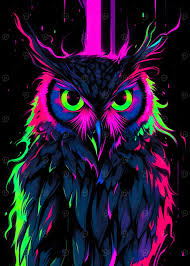 MOTHER OF OWLS AUTUMN
Original poster
ADMINISTRATOR
MYTHICAL MEMBER
Posting Speed

1-3 posts per week
Slow As Molasses
Online Availability

10AM - 10PM Daily
Writing Levels

Adaptable
Preferred Character Gender

Female
Castle Calladyr. Raised centuries ago by a group of sorcerers who deemed it necessary to pass down their skills and enlighten the world. In the present age, Calladyr is THE best School of Magic in the entire world. People travel from far away lands to apprentice under Calladyr's brilliant minds. Those that graduate from Calladyr have the potential to become some of the greatest influences of the land.
Sadly, like so many Universities, a student is only as good as their own will to succeed. Precious few ever find their face and accomplishments posted in the Hall of Achievements. Yet every year another graduating class steps out in to the big wide unknown to reach for the stars. Only to return several years later with stories about their pitiful attempts to make themselves known.
Of course, these thoughts were all from Discordia Kieran DeWiess. As she browsed down the hall looking for familiar faces from her OWN graduating class, she had a rather dark view of the entire thing. She, Valedictorian and voted as Most Likely to Conquer the World, was not on the wall. No, she had spent the past 10 years in indentured servitude. "Requested" to teach as a Professor at Calladyr until she payed back every last gold coin that had to be spent during her school years to repair all of the damages. Who knew that all of those old codgers would make such a big deal about a few blown up walls, scorched grounds, and that one summoning gone horribly wrong.
No matter. As Discordia trotted on down the hall, she was sure her former classmates couldn't have POSSIBLY fared better. At least she had a job with benefits.