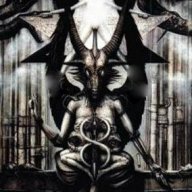 Certified Subdomain
Original poster
LURKER MEMBER
MYTHICAL MEMBER
Posting Speed

Speed of Light
Writing Levels

Douche
Preferred Character Gender

No Preferences
It is 1940 and the world is at war.

Europe has fallen to the Axis forces and Britain suffers under the Blitz. As the US Congress hesitates, Hitler's victories in Russia and Africa, together with the Japanese alliance, bring him to the height of his power.

Dark days are upon us.


With all eyes fixed on the affairs of man, few are prepared for the intrusion of an older and more destructive power...




The Grímsvötn volcano erupts on August 4th, the start of a chain reaction that will tear Iceland in half. Across the island more than 20 magma chambers explode and tonnes of debris is thrown into the atmosphere. With lava and pyroclastic flows killing thousands, and twice as many succumbing to poisoned rain, the government orders the immediate evacuation of the eastern territories. The call goes out for international aid, but as ash clouds sweep across Europe and the Atlantic, all flights are grounded and sea travel becomes perilous.


You were in the wrong place at the wrong time.




Icebreaker, a small cruise ship, has saved you from the disaster and is taking you to safety. But it will be no easy task. Dark clouds cover the sun, acids pollute the water and debris rains from the sky.


And... worst of all... you are not the only ones who have escaped...




​