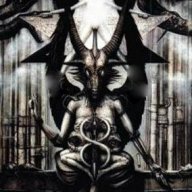 Certified Subdomain
Original poster
LURKER MEMBER
MYTHICAL MEMBER
Posting Speed

Speed of Light
Writing Levels

Douche
Preferred Character Gender

No Preferences
To those who read this letter, I beg you: do not discard it with the same neglect by which my own life was cast aside. Having glimpsed the untold and uncaring horrors that lie beyond our world, my only recourse is the desperate hope that fellow men might bear my memory and my warning.

Our stewardship of the Earth is at an end.

From the deep and unseen realms they are coming, from ancient slumber to brush the edge of mortal sanity. No name nor form can I give them, for such things are as frail as all the constructs of the human mind. This horror has no frame, no precedent and no relent.

Run. Spread my warning and run from the shadow that is rising. Take all that you love and hide away, as they have hidden in the countless aeons before our time. And hope as they reclaim this world that their eye will not find you.

But do not pray. Do not throw your tears and pleading breaths into the void. For there shall be no answer. There are no gods but the ones who will devour you.

Run.
12 HOURS EARLIER...
"Wa'son there, George? A'nt drowned yet then?"
It was 6 o'clock when George Polperro bundled through the door of the Eagle Arms, a torrent of water cascading from his fishing coat to soak the teak floorboards. The storm had sent his hair into a frenzy, with long white curls plastered across his face and tangled with a heavy beard. Cursing, he twisted left and right as he shrugged off his coat.
"Like the piss o' God, I tell ye! We'll be dead b' morning, Kate."
The barmaid, Kate, smiled as she poured a pint of the usual for George. The dark hue of Stogg's Ale contrasted with the white of her blouse and the gold of her hair. She was a picture of youth next to the old fisherman who came each night to flirt with her.
"Ah, go on wi' ye, George. I 'spect you seen worse 'an this in your day."
Hanging his coat over the log fire, George tottered to the bar whilst sorting his hair. Beneath his beard were features chiselled like granite, a face carved by violent winters and toil at sea.
"You an't too wrong there, my pet. Storm o' eighty-severn were twice a' bad. Them cliffs up by Boscastle Point, why 'alf of them fell into the bloody sea, they did! Took ol' Mister Gunwalloe's house with 'em - Mister Gunwalloe an' all! Daft bugger wouldn't leave. We all told 'im. Said he'd die in the house 'e were born in."
Kate slid the ale across the counter. "That'll be you and your boat one day, George. Stubborn ol' barstards, the lot o' ye."
The bar creaked as George planted his elbows either side of his drink. "Well tha's no choice o' mine, Kate. My wife, God rest her, she said to me: 'George, you take care o' that boat now. Not the deep nor Lucifer 'imself be taking it from ye. God knows ye love tha' thing more an I, and I stayed wi' ye three-score and six!' Ah, she were the wiser part o' me, Kate, 'as the truth."
He drank as the storm's assault shook the pub. Lamplights were flickering as a percussion of rattling doors and windows joined the frightened melody of glasses clinking above the bar. But Kate ignored it all and shook her head as she polished the silverware.
George, meanwhile, straightened up with his pint and surveyed the pub. The place, as usual, was near empty. Since Kate took over from her father the locals had stopped coming. It was as if the entire village had quit drinking overnight. Of course, George knew why. The villagers didn't like the idea of a young woman owning her own business. They had snubbed her and taken their custom elsewhere. Still, it could have been worse. It wasn't too long ago that they were drowning witches in these parts.
George, however, had thought it his duty to remain a regular customer, just to keep poor Kate afloat. Ever the rogue, he had no qualms about a young woman being in charge. And such a pretty young woman at that.
He began eyeing a group in the corner. Six dark featured men huddled around a table in flatcaps and blue coats. None of them was speaking and each man nursed his drink whilst staring glumly at the table.
"Still got them Portugeuse lot, I see?"
Kate positioned a jam jar to catch some drips from the ceiling. "Ne'er you mind that, George Polperro. They an't no trouble. Poor boys is in need of some kindness, what with their ship all wrecked a'pieces." She smiled over at the sailors.
"Yeah," George scratched his sodden beard. "Thas a' trouble wi' them Portugeuse sailors. Comin' 'ere to our Cornish seas and they ain't got no sense between 'em. Lucky the 'hole bloody lot weren't killed."
Some of the sailors stared blankly at him, their expressions unchanging.
"P'rhaps you can gi' em a lift 'ome once the storm clears," Kate joked as she stuffed a towel against a window to stop it rattling. The pane was grey with damp and beyond it Penkos was a waterscape of sodden silhouettes. There were hardly any lights on in the village, just a faint flicker from the church and the distant glow of the Cargwyn Mansion on the headland.
The only other customers tonight were a couple by the door, near where George had come in. Two men, sitting very still and not talking. They wore raincoats like George, but were definitely not fishermen. Too clean-looking. Plus they gave George a chill - a little shiver when he looked at them. Each had a tot of whisky untouched and their hands in their coat pockets. They met George's stare and did not look away.
But rather than show how unsettled he was by them, George simply lifted his glass. "Evenin'"
The men did not answer.
George shivered again and turned back to the bar, frowning as Kate began polishing the counter.
"Christ, girl, who you expectin'? The King of England?"
Kate flicked him with the cloth. "Well, since yer ask so nicely'" She leant forward, went to speak, then instead raised her finger. "Keep this to yerself, mind." She leaned closer. "That there new constable's arrivin' tonight."
"Young Danny's replacement, eh?"
"Tha's the one." She went back to polishing and George glanced around the bar a second time. The silence of the two groups was in surreal contrast to the hammering wind and rain outside.
He lifted his pint and shrugged. "I 'ope the bugger's got a sense o' 'umour."