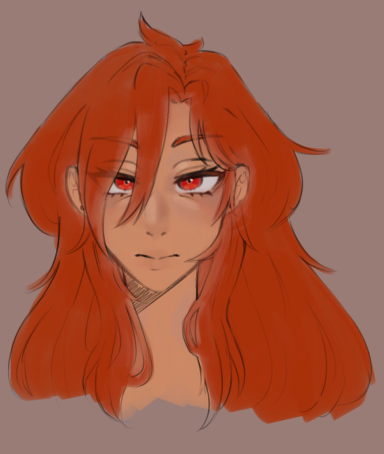 The queen of Hell
FOLKLORE MEMBER
Invitation Status

Not accepting invites at this time
Posting Speed

Multiple posts per day
1-3 posts per day
One post per day
1-3 posts per week
Writing Levels

Intermediate
Adept
Adaptable
Preferred Character Gender

Male
Female
Primarily Prefer Female
Angel let out a growl before shifting back, crossing her arms over her chest, "
Of course I don't think you care, your emotions prove that you are almost incapable of caring. Almost. You can care, not that you would know what caring is.
" She huffed, moving so she was stood in front of Tafari and Spencer, narrowing her eyes at Jack.

She really wasn't all that scary looking, and considering the fact that Jackal was taller then her didn't help. But Angel had her ways, most of them being the fact that she knew what your next move would be just because she could sense your emotions, and (in a way) predict you actions because of that.


"
We don't know who let us out, and I really don't care. And good for you, you have further proved your lack of emotions.
" She paused and squinted, leaning forward slightly. Her icy blue eyes focused on Jackal, "
Actually... I take that back, you do have emotions. You just don't know how to act upon them or how to decipher the good ones from the bad ones. I can sense it all, every moment of sadness or anger, every second of joy you never knew you had felt.
" She stood up straight and shook her head, muttering a few foreign words before stepping past Jackal and starting to walk, glancing back at Tafari and Spencer.

"
Let's go, I have a herd to get back too...
"