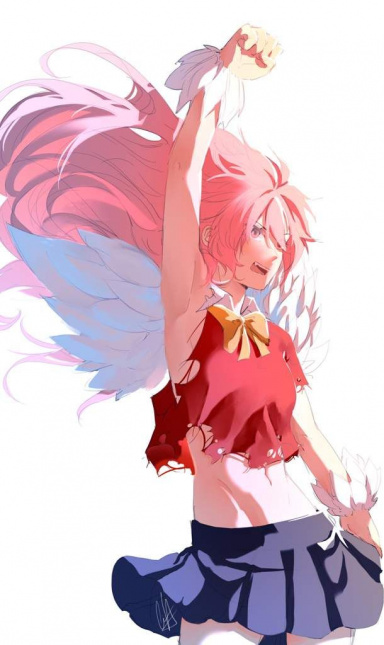 Stardust Troubadour
Original poster
Invitation Status

Look for groups
Posting Speed

One post per day
Writing Levels

Give-No-Fucks
Preferred Character Gender

No Preferences
-Introduction-
Welcome one and all to this small corner of the galaxy. "Where is Ca' Hos?" One might ask. Good question.
One I can't give you an answer for. What I can answer is "Why is Ca' Hos?" The why is because this will be my entry for WARP and because this has been a small brain child of mine for a few years now. The Genre in which we're being introduced is Science-Fantasy. Planets, space ships, and aliens, oh my! The galaxy in which we reside is called "Freed' Oe" It is also being over run by a tyrannical dictator who wishes to strip mine the planets within the galaxy to fuel his own efforts. Well, there is one particular planet within the galaxy that didn't take kindly to "His Dominance's" tight knuckled control. Ca' Hos 1 a planet named because it shares a binary relation with another in the galaxy has a populace of some of the roughest and toughest around the galaxy. Even if this nets them a wanted holographic poster with their name and the worst mug shot imaginable. They're going to commandeer a ship and smash the mask the ruler wears just to see how weak he is behind it. Inspirations for this came from my own want to be a screen play writer, Marvel for Guardians of the Galaxy, works done by Joss Wheden (Buffy, Firefly, The Runaways.) Avatar and the Owl House for how the power system will work. As well as the episodic feel I want this to have. Sit back and enjoy, we're in for one hell of a ride.
-Lore-
The planets of Freed' Oe are the first things I want to talk about. As aside from the actions made by individual characters they will be the most important structures in the game. This is a whole galaxy so there will be a lot of things to talk about but we're gonna focus on the main components for the time being. The main components being the planets of the main Solar System, The structure of the Galaxy itself and why that's important, ship structures and why they work the way they do, small locations, factions, important characters, a religion/belief system for the game, and finally races and why they play a part in the grand scheme.
Galaxy
Planets
Creation Lore
-OOC Info-
Rules and Regs
​
Last edited: