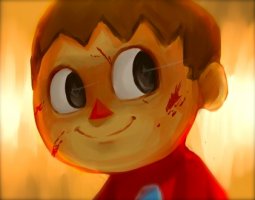 Genders You Prefer Playing

Male
Playing Style- Passive or Aggressive

Moderate to aggressive.
Favorite Genres

Fantasy, Horror and Sci-fi. I'll try basically anything though. I also love strange and unusual RP genre concepts. Different is good!
Genre You DON'T Like

I'll try just about anything. I'm not overly into RPs where the prime focus is romance. I'm not too hyped on fan based anime rp either.
C O F F E E

How do you like your coffee? Do you like it with steamed milk? Sugar cubes? Half and half? Specialty flavored creamer? Powdered creamer? Fancy coffee house coffee blends?

I'm curious.

I like mine black, no cream or sugar, cause I'm a beast like that.

How about you?
​

​