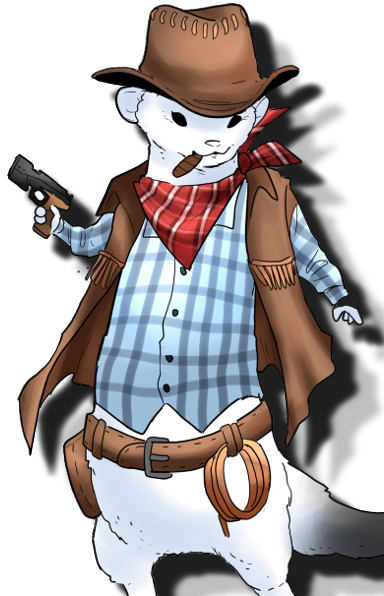 Invitation Status

Look for groups
Posting Speed

1-3 posts per day
Writing Levels

Intermediate
Preferred Character Gender

Primarily Prefer Male
Genres

Fantasy, Sci-Fi
The fight was swift and vicious, the humongous beast proving to be a tough opponent even with the two of them working together. As multiple crystal shards flew towards Burt, the cowboy mink leapt back, before any of the shards could reach him. The crystals punctured deeply into the ground like knives stabbing through sand, with some landing on their nearly diminishing campfire.
"Yee haw!,"
Burt cheered as his legs connected to the cave's wall. With one swift motion, he cocked his gun at the same moment when he launched himself into the air with another push of his strong legs. He shot towards the direction of the fiend and as soon as he was in line with his opponent, he fired another shot right through the beast's head, before his flight continued and then landed right beside Jak.
"An excellent judgement partner. Now let's whoop this ugly beast's ass!,"
he exclaimed, before launching himself in the air once again and firing another several shots at their opponent.
@Raynar Saassin