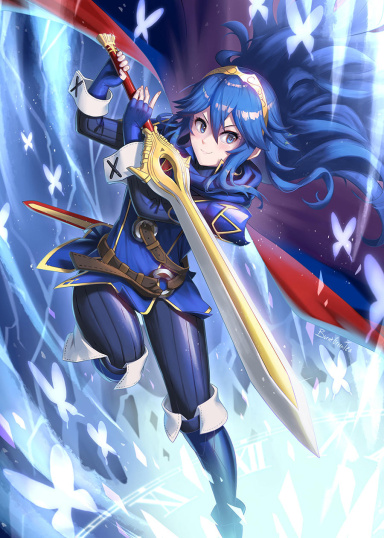 Renegade Heroine
FOLKLORE MEMBER
Invitation Status

Look for groups
Posting Speed

One post per week
Writing Levels

Give-No-Fucks
Adept
Advanced
Preferred Character Gender

Male
Female
Futanari
Primarily Prefer Female
Genres

Multifandom, Lemon, Fantasy.
Interaction: @Foxes81_of_Anime "Hell if I know. All I know is that there's similar beings like it infesting Earth in the hundreds. Though they're known for living in contaminated zones so I guess South Africa is becoming more of a Yellow Zone by the moment."

The creature continued floating around, and the more it moved, the more the ground began mutating. Tanya turned around to the right, noticing a building poking out over a hill. When she would move to investigate, and if Kaoru and Yuuji noticed as well, they'd spot a building:

View attachment 234125

"Looks like an old fashioned Communications Center. Looks like we've found our outpost. If we hurry, we can use it to contact a pickup. You two able to fight? We might be expecting trouble over there."

---

Interaction: @ThePotatoGod

"Excellent. Now then, Commando?"

A woman walked into the room they were in, V would recognize that it was the same woman who brought him in.

"You called?"

"Please escort our new follower to their first assignment. We have an interesting case that I feel someone of his abilities would enjoy partaking in."

"As you wish."

Turning over to V, the Commando outstretched a hand.

"This'll be fun. I know you'll enjoy this once you find out what we're dealing with. You in, killer?"

---

Interactions: @dark @LuckycoolHawk9 @Signupname @Ariel ( @Hahli Nuva )

"Ah yes. We know of you. Unfortunately we couldn't rescue the one who seemingly wanted you dead. I took the liberty of sending a force towards your last position and the body was unable to be recovered."

"Sir, we have some new information for you."

"An update on energy spikes?"

"Yes. We've detected a new source of energy spikes, however there's... a problem."

"Well, spit it out."

"They're more than one and they're all over the globe. One was even sighted here in America."

The individual in question brought up a large screen on a nearby glass panel, revealing a plain map of Earth. Several places were being pinged at once; one in America, another in Russia, one in Antarctica and multiple in Japan.

"That is indeed troubling. We don't have the resources to send out so many teams. Unless..."

Granger turned to the newcomers with a concerned face.

"If it's not too much trouble, I would like to call upon your aid. I can wager a guess that you're all skilled in your own areas of field combat. What say you help us out? In the meantime, I will devote our top scientists to getting you a way home."
The Imagined perked up a bit after Granger's question.
"Oh? I'm listening. Not to sound ungrateful but I was well on my way to skewering that enemy general before you dropped in. I could spare a few rounds while your eggheads cook us up a way back."