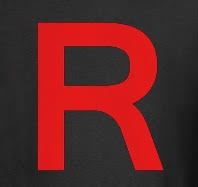 Multiverse RPer
Original poster
DONATING MEMBER
Invitation Status

Look for groups
Looking for partners
Posting Speed

Multiple posts per week
Writing Levels

Give-No-Fucks
Advanced
Adaptable
Preferred Character Gender

No Preferences
A Melding of Alternate Futures - Third Wave!
​
For more information on the storyline, check here: Click me!
Two Alternate Earths were fused into one! In one Earth; the usage of a Time Machine in order to change history in favor of the Soviet Union collided with another Earth's event; involving a Satellite Strike onto a target which caused a large chain reaction with a volatile alien mineral. Now, these Earths have combined and are facing dangerous tidings of war and infection. To make matters more interesting, the melding caused a multiversal anomaly at the same time; dubbed by the people of the combined Earth as the Continuum Cataclysm, pulling individuals from different universes entirely, as well as individuals from other Earths.​
The main group had finally made it to civilization; rescued by a group of Soldiers led by a GDA Commando. Brought to America, the GDA explained everything and assigned everyone to a new set of coordinates on Earth; more individuals ripped out of their respective realities and thrown onto the Earth in a coma. They were split up to each location and made landfall. Some groups successfully found their targets and were on their way to bring them home, whilst some were engaging the various factions that vowed to do the same. However something else was amiss. The main headquarters of the GDA spotted some signals in our Solar System, specifically around Jupiter. Something was coming. But to make matters worse, more anomalies were appearing on Earth. Another round of individuals were ripped from their homes, and dropped onto Earth.
Who were they? And what will happen to them?
​
---
Character Restrictions are in place in this one. The people of the Command and Conquer Universe are from the 1900 - 2000's. Everyone still uses modern day bullets and armor, mixed in with different technological advancements: such as Cyro (Freezing), Transforming Vehicles and Ships, Space Travel, Lasers and Stealth. Aside from one faction utilizing the power of an alien element known as Tiberium in order to augment their soldiers, the otherworldly properties of the Alien Scrin whom are capable of space travel and storm manipulation, and the technological superiority of the Empire of the Rising Sun with their transforming vehicles, mechanical soldiers and vehicles, and physic powers, there are no strong superpowers.
In short: No characters with powers capable of extremely large scale destruction or potential to destroy planets. Characters with Shields are allowed as the Scrin do have shielded organisms and vehicles, and some basic superpowers / physic abilities are acceptable due to the presence of the Japanese Commando,
Yuriko Omega
.
If you're worried about a certain character, mention it and I'll take a look.
You don't have to know anything about the Command and Conquer franchise in order to participate! You also don't have to have a character from a fandom, they could be your own creation!
If you're curious, here is the cast list of the first group:
V (Devil May Cry)
Thomas Sinclair (Killzone)
Angelo Ryan Rose (OC)
Wallace | The Flash (DC)
Elaine Dukkah (OC - StarCraft)
Yuuji Rurikawa (OC) | Kaoru Sakisaka (OC)
Captain Gregor Vorrsk (OC - Warhammer 40K)
The Imagined (Fortnite)
And the cast list of the second group:
Marius Titus (Ryse: Son of Rome)
Крис/Chris (OC)
Lucina (Fire Emblem)
Haru Okumura (Persona)
Bert "White Devil" Vaughn (OC)
Sakuto Sakuma (OC)
Colby "The Chosen One" Madden (Villains of Valley View)
Be sure to join our OOC Discord Server to interact with us, say hello and keep up to date on what's happening! This area also includes more information about what's going on.
Check out the C&C - Melding of Alternate Futures community on Discord - hang out with 15 other members and enjoy free voice and text chat.
discord.com
---
Character Sheet:


Appearance:

Name:

Age: (If known)

Canon or OC?:

Weapons / Abilities / Powers: (Either described or a Wiki link.)

Extra Info:​
---
Last edited: