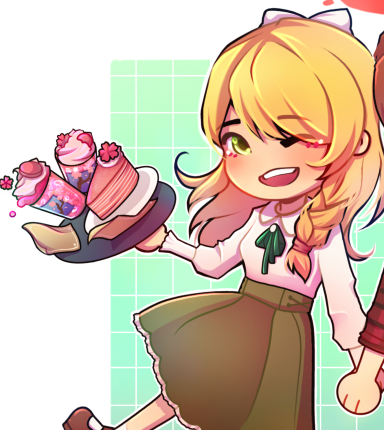 more than a snack, a candlelit dinner
Original poster
Roleplay Invitations

Group Roleplays, One on One Roleplays, Private Convo Roleplays
Posting Speed

A Few Posts A Day, One Post a Day, A Few Posts a Week, One Post a Week
My Usual Online Time

Weekdays: 10 AM - 11 PM CST. Weekends vary.
Writing Levels

Intermediate, Adept, Advanced
Genders You Prefer Playing

Male, Female, Transgender, Androgynous
Playing Style- Passive or Aggressive

Both. Depends on the character and the setting, but I tend to lean towards a more aggressive posting style.
Favorite Genres

Romance, modern, high fantasy, comedy, post-apocalyptic.
Genre You DON'T Like

Historical, furry, horror.

「Step on the glass, staple your tongue
Bury a friend, try to wake up
Cannibal class, killing the son
Bury a friend, I wanna end me 」
​
5:32 AM.​
The sun rises over the city, breathing life into it as its citizens awaken. A chill sweeps over the land in the form of a bitter breeze, but it does not stay long, making way for a warm, spring day. The hustle and bustle begin as shops began to prepare for opening and children soon follow, awakening to get ready for school. The first death of the day occurs in Saint Agnes hospital. Nurses on a well needed break sip at their coffees in the break room.​
6:12 AM.​
A nurse goes in to check on one of the patients under her care. He groans in bed, shifting under the covers. She attempts to coax him awake. She screams as he comes at her with his teeth, tearing into her neck until she goes silent. Other nurses run in to see the horrors. The outbreak begins.​
7:59 AM.​
More reports of people being attacked rush in. The police and paramedics are not given a single second of rest. The death toll is estimated to be at 200 in the city and increasing rapidly. Every news outlet is reporting the same issues happening worldwide. Mass panic begins. Cars are abandoned on the roads where the crashes leave no space to pass through. ​
8:15 AM.​
The mayor declares an evacuation order, but no one knows where to evacuate to. Many hide in their houses, blinds closed, avoiding the fighting. Walking corpses litter the streets. The death count has surged to 700, out of the eight hundred thousand residents in the city.​
9:23 AM.​
No one is answering the emergency lines. Jobs are being abandoned. The estimated death count is well into the range of two thousand at this point. The epidemic has decimated thousands worldwide. No politician, no organization has any idea what to do. Chaos reigns.​