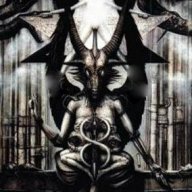 Certified Subdomain
Original poster
LURKER MEMBER
MYTHICAL MEMBER
Posting Speed

Speed of Light
Writing Levels

Douche
Preferred Character Gender

No Preferences
Tegan is making burgers tonight.


Let's talk about burgers, and slide casually into chauvinism.




Five Guys is my favourite for cheese, and the Wendy's Baconator for bacon. I like it when the toppings become indistinguishable from the meat. This is the problem with most "Gourmet" burgers - it's a just a rubbery piece of shit dressed with aioli. And people buy it. Because they're tools.

Also, the practice of putting barbecue sauce on a burger... I kinda like that.

And even after all these years, it's hard to eat a burger without fries. I guess that's the world God created.



Also, if your burger is so big that you have have to cut it with a knife and re-enact the ending of The Ring just to eat it, you are a cunt. So don't go posting pictures here of giant burgers that some redneck paedophile dreamed up just to get in a magazine. I will disparage you insatiably.



Thou shalt not put mayonnaise on a burger, lest thou alsoest be intendering to dippeth yon burger in ketchupe of the tomatis-root.