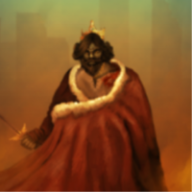 The Burger King
Original poster
FOLKLORE MEMBER
Genres

Fantasy, sci-fi, post apocalyptic, parody.
What's your main internet browser, the one you typically use and why do you like it?

I go with Firefox, sure it might take up more resources than Chrome but you can do more with it, ad-block plus, no script, download status bar, better privacy to clear up those often shady LSOs. Chrome is just too bare bones for me to care for and Internet Explorer is just too sluggish for me. Sure there can be issues with FF but updates are rather fast to fix major issues.