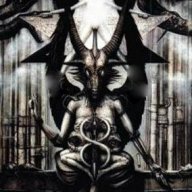 Gazorpazorpdeus
Original poster
Broken Rose
High in the mountains and deep in the forests, winter is on its way. The sun shines brightly but no longer keeps the warmth. From all but the mighty conifers the leaves have fallen and birds will sing no more as they take their journeys south. The bear and the squirrel lie down to slumber, and all things are now asleep.

Well... not all things...



In Rosalin the tourist season has ended. The roads, now thick with ice and fallen leaves, will not see much traffic in the months ahead. The people go about their sleepy lives and content themselves with local gossip and humdrum jobs. Lumberjacks shoot the breeze with bored police officers, while old folk drift between empty cafes and half-stocked shops. Perhaps a morning paper or a bag of groceries will be the only purchase of these early hours.



And all the while... by the clocktower in the middle of town... on a park bench no one sits on... the Rose does what it has done for seven generations...

It waits.
"Huh?" murmed Reece as he awoke to find a large teddy bear smiling at him. He had fallen asleep at his desk, and the soft toy had fallen on its side in front of him, winking through a half-sewn eye. Bits of stuffing floated around them on the morning breeze. He still had a pair of scissors in his finger, while his other tools had left an imprint on his face from where he had slept on them.



Yawning, the toy shop owner reached past the teddy bear, grabbed the sign hanging from the window, and flipped it to "OPEN". Then he had sat back, rubbed his face, and looked for the coffee pot.