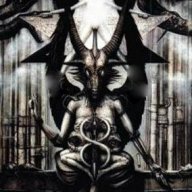 Certified Subdomain
Original poster
LURKER MEMBER
MYTHICAL MEMBER
Posting Speed

Speed of Light
Writing Levels

Douche
Preferred Character Gender

No Preferences
Theme Song
At the centre of Rosalin, on a park bench long abandoned, there lies a single rose.

It cannot be touched, and it cannot be seen by any of common blood.

But in this town, there are others...

There are those with something more inside them... something special, born of history dark and destiny inescapable. By blessing or by curse they walk with magic in their veins.

They are the forgotten children. The neglected loners. The despairing unloved.




Labelled as freaks and misfits, they are forever misunderstood by the people in their lives. Their existence is one of pain and isolation.


But soon... all that will change.


A shadow is rising over Rosalin, a darkness spawned from deepest nightmare. Few can feel its approach, and even fewer know that the only hope for light rests with that single rose on that single park bench.




The one who finds true love may lift the rose and hand it to their beloved.

And only then will the town be saved.

​