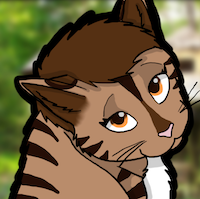 Invitation Status

Looking for partners
Posting Speed

Multiple posts per day
1-3 posts per day
One post per day
1-3 posts per week
One post per week
Slow As Molasses
Writing Levels

Beginner
Elementary
Adaptable
Preferred Character Gender

Male
Female
Nonbinary
Transgender
Agender
Primarily Prefer Male
Nonbinary
No Preferences
Genres

Modern/Supernatural, Fantasy, Modern, Horror, Magical, Mystery, Action Adventure, Scifi, Romance, Angst (but with happy endings)
Noah burst out laughing. "What? Oh. Huh . . . maybe. But it's not technically official so I'm gonna keep pretending he's my brother," he decided.

And when Lily mentioned practicing with Infernus' training saddle, he beamed. "That's very kind of you to offer! Thanks. I'll definitely take you up on that at some point," he promised. "Also, I think I'll wait until after training to talk to Nel about adopting him into the family. I don't want to ruin the whole training session if it goes poorly, you know?"

Eventually the pair made their way back to the Old Windmill to pick up their dragons. Chaital let out a guttural greeting sound as she leapt to her feet and ran over, tail swishing behind her. She head butted Noah so hard that he fell over with a grunt.

He scoffed and pushed her head away, grinning. "Chaital! You butt." The dragon chuffed and licked his hair before picking him up and setting him on her shoulders, where he sighed and gave her a few neck pats. "Yeah, yeah. Good to see you, too. Infernus? Lily? Ready to head out for training?"

----

Axle let out a slow breath and nodded. "I think you're right. I suppose I'm just afraid that once he does get angry, he might not want to spend time with me or the family any more. I'd hate to drive him away," he added softly.

Then he smiled thinly and nodded. "Breakfast for dinner sounds wonderful. Just let me know the day and place, all right?"