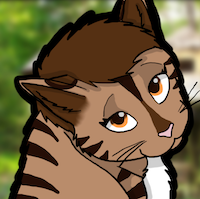 Invitation Status

Looking for partners
Posting Speed

Multiple posts per day
1-3 posts per day
One post per day
1-3 posts per week
One post per week
Slow As Molasses
Writing Levels

Beginner
Elementary
Adaptable
Preferred Character Gender

Male
Female
Nonbinary
Transgender
Agender
Primarily Prefer Male
Nonbinary
No Preferences
Genres

Modern/Supernatural, Fantasy, Modern, Horror, Magical, Mystery, Action Adventure, Scifi, Romance, Angst (but with happy endings)
"Oh, it ain't used up. The crystals don't store power - they conduct it, like a wire a sorts," Mr. Jenkins explained. "This one here ain't even got a lot of scratches. I betcha any jewelry shop would be happy to take it. As to where Boulder found it . . . could be anywhere. Chunks like this break off all the time. Ain't never seen one this big, though."

He looked over to Jasper and his worried tone next. "Well, I reckon it's probably from the main power core in the center. The one just below Upper Floaten. Keeps all the electricity an' backup air boosters flowin'."

Noah crinkled his nose. "You mean the backup air boosters that help keep Upper Floaten - well, up? In case the supports fail?"

"Right."

"Hm. We should probably go take a look at the power core, then," Noah murmured. "Lily, can I fly with you and Infernus to check it out?"