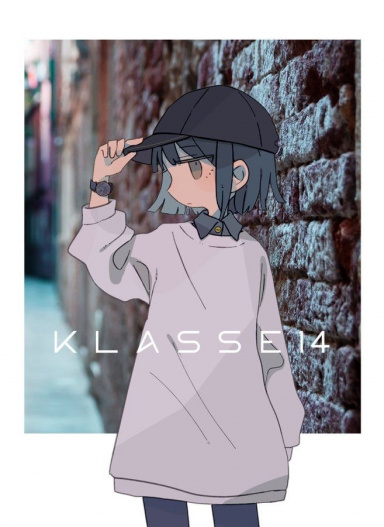 Edgesquire
Original poster
FOLKLORE MEMBER
Invitation Status

Look for groups
Looking for partners
Posting Speed

1-3 posts per day
One post per day
1-3 posts per week
Writing Levels

Intermediate
Advanced
Preferred Character Gender

Male
Female
His lungs were burning. Noah Harn coughed and staggered through a pile of copper and metal debris, unintentionally kicking pieces aside before sinking against a nearby wall. Only a few minutes ago, the brunette had been sneaking around an old space cruiser complex. It was rumored to be abandoned. But Noah had seen small cruisers flying in and out of the complex occasionally, ones that looked suspiciously like dragons, and since he lived right nearby, he'd decided to go and take a look.

Then the floor had fallen out from under him. Like Noah, the space cruiser complex was located in Upper Floaten - half of a city that was kept aloft with powerful thrusters and pipeline systems. But it hadn't had a remodeled base in years, and when Noah tried to walk on it, he'd fallen straight through and crashed into Lower Floaten without even a helmet or rebreathing system to protect him from the polluted air.

Now he was frantically dragging himself through the back alleyways, desperate to find clean oxygen. He pushed himself off the wall he'd been resting on and stumbled out onto a city street. "Does - does anyone know where I can get fresh air?" he called out. There were only a few people nearby, and unfortunately for Noah, they were farther away than he thought and couldn't hear him calling out. The nineteen-year-old's knees wobbled before his legs gave out and sent him crashing to the sidewalk. He coughed and gagged slightly, his vision blurring, and he tugged at his coat collar in the hopes of breathing easier. "P - please! Air!" he yells.

Noah couldn't believe how hoarse he sounded. He grimaced and tried to crawl towards the wobbly shapes that looked somewhat like people. He finally thought to use his shirt as a makeshift filter and yanked it up over his mouth and nose, but it was no match for the thick smog of Lower Floaten, and after a few minutes he collapsed on his side with his chest heaving. Everything was spinning. He curled up on the concrete and tried to lift his head to see where the nearest person was. But he wasn't getting enough air, and as he gave a few more harsh coughs, his eyes started to slip closed.