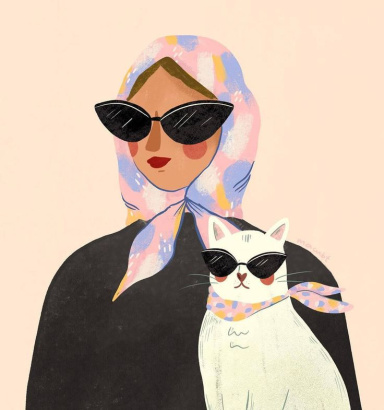 Django Jane
Original poster
SITE SUPPORT LEAD
SITE SUPPORT
DONATING MEMBER
FOLKLORE MEMBER
ROLEPLAY UPDATE
Hey everyone! It's Kuno here with an exciting new update. For the past few years, threads in our roleplay forums have been maintained by a
60 day
activity deadline before archival. In other words, any thread that remained without a post beyond 60 days was immediately archived! We understand that for some--a la our more slower-paced, busier roleplayers--this time constraint has unfortunately been dissuading for forum rps. After staff discussion, I am very excited to announce that the deadline has now changed from 60 days to
90 days!
That's right; you guys now have three whole months before your thread gets archived! Forget 90 day fiance; here's 90 day roleplays!
In addition to this new rule change, here's a few reminders to keep your roleplays active and off the chopping block:
Bumping: Another new development that came with the color changes is that Iwaku members with the Folklore and Mythical statuses are now permitted to bump their own threads! What that means: by bumping your thread, it will then bring said thread to the very top of its respective subforum. Folklore and Mythical members are those who have been on the site for more than a year. For more information on site roles and colors, check out this savvy thread

here.
In order to archive a rp, we don't look simply at the in character thread; we also look at the OOC/sign-ups thread! This is a key indicator of whether or not the players involved in the roleplay are still active. So long as the OOC thread is still alive and well, moderators will not archive a seemingly inactive roleplay. This is especially important if you have a discord OOC. We're aware that discord is a very popular alternative for rp OOC chatter, and that's ok! But we have no way of monitoring your server activity. If your roleplay is not active but your group still is on discord, PLEASE make sure to post every now and then in the Iwaku forum thread so that we mods know that everyone's still kicking!
I'm Kuno signing off. Thanks everyone, and happy roleplaying!