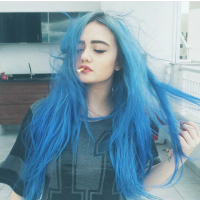 Demigod trash
Original poster
[fieldbox="W E L C O M E, #990026, dashed, 10"]
[Tabs]
[Tab=ABOUT ME]
[bg=#800020]
Hey there! I'm Marianne and I'm new to the site, not so much to roleplaying. I used to do it since I was like... Eleven years old, and have been ever since. I had taken a small gap last year because I was doing my final year in school -- it was crazy hectic and I had to repeat a year -- but now I'm taking a gap year before I start off college and even though I'm interning, I have plenty of time on my hands so I'm looking to do a lot of Roleplays! I have a couple of guidelines, or do's and don't's rather, so I would appreciate it if you give them a glance before we get down to the good stuff!
I had a search thread before, but I decided to make a new, prettier version since I'm working on getting the hang of using BBcodes.
[/bg]
[/Tab]
[Tab=DO and DON'T]
[bg=#800020]
DO:
- PM me about any fandoms/pairings you have an interest in! I prefer to use the comments below as a way to keep updating my thread.
- Tell me about your interests and ideas and be invested in the Roleplay. I like to have a partner who's involved and as interested as I am. Wanna fangirl? I'm your best partner!
- Be active. I prefer someone who can give me one response a day although more is greatly appreciated since I am on quite often. I understand that other people have better things to do so I won't urge you. Let me know in advance if bumping annoys you because if I don't hear from you in two days, I might give you a nudge.
- Be flexible. I prefer doing canon/OC pairings when it comes to fandoms, although can be convinced to do canon/canon. I will never do OC/OC as far as fandoms go because I just don't find it all that interesting. The way things play out here is that I play an OC and you play the canon for my OC, and in turn, I play a canon for your OC.
- Going by what I said above, be able to double. I would say it is a requirement because I feel like it's only fair. I prefer doing MxF pairings and because I am a female, prefer to play the female, but I will happily oblige to doing an MxM pairing for you as a double. FxF is not really all that interesting to me.
- Have a good grasp of the English language and please structure your sentences well. I may ask for a sample as well, and would be happy to provide one in advance.
DON'T:
- Disappear on me. If you have to go, or aren't interested, let me know. I'm pretty chill so I won't take it the wrong way and I'll understand.
- Take part in any adult themes -- this includes smut or heavy violence/drugs -- if you are under eighteen. I have no problem roleplaying with your under people, and I don't mind adult themes at all, as long as you are over eighteen for it.
- God mod or make perfect characters. You control your characters, and I control mine. If we agree to sharing NPCs that's a different situation.
- Ask me to Roleplay offsite because I am saying it up front, I don't do that. I only Roleplay over PMs. You have to convince me to do it over threads.
- Give me one liners. I want at least two good paragraphs, and more is always better. That being said, I don't want a novel. Too much detail gets rather boring, and too little is the same.
- Be afraid to tell me your limits. I curse like a sailor so if you have a problem with this let me know, although I cannot promise I'll stop altogether.
- Ask me about anything anime because I don't indulge in it at all.
[/bg]
[/Tab]
[Tab=FANDOM PAIRINGS]
[bg=#800020]
(( CURRENT CRAVINGS INCLUDE HARRY POTTER AND TWILIGHT ))
Now that those guidelines are out of the way, we can get to the fandoms! I have listed out every fandom I am a part of and below each fandom are some pairings.
Bold
will be my preferred role but of course, since we are doubling, this is negotiable. If there is no bold role, I am fine playing either role. If the pairing is in
italics
and
underlined
, then this is a craving and is also non negotiable.
PERCY JACKSON/HEROES OF OLYMPUS
OC X Percy Jackson
OC X
Leo Valdez
OC X Jason Grace
OC X
Nico Di Angelo
HARRY POTTER****
OC X Draco Malfoy
OC
X Fred/George Weasley
OC X
Cedric Diggory
OC X Neville Longbottom
OC X
Harry Potter
OC X Ron Weasley
OC
X Charlie Weasley
Harry Potter X Hermione Granger
Draco Malfoy X Hermione Granger
Draco Malfoy X Luna Lovegood
Fred Weasley X
Hermione Granger
OC
X Teddy Lupin
Victoire Weasley X Teddy Lupin
THE HUNGER GAMES
OC X Finnick Odair
OC
X Gale Hawthorne
OC X
Peeta Mellark
Katniss Evedeen
X Finnick Odair
Katniss Everdeen X Gale Hawthorne
Katniss Everdeen X
Peeta Mellark
Johanna Mason X Finnick Odair
THE MAZE RUNNER
OC X Newt
OC
X Thomas
OC X Minho
TWILIGHT****
OC X Edwrd Cullen
OC X Jasper Whitlock
OC X
Jacob Black
OC X Seth Clearwater
OC X
Alec [volturi]
OC X
Emmett Cullen
HOW TO GET AWAY WITH MURDER


OC
X Wesley Gibbins
OC X
Connor Walsh
Oliver Hampton X Connor Walsh
Laurel Castillo
X Wesley Gibbins
MARVEL CINEMATIC UNIVERSE
OC X Steve Rogers
OC X Bucky Barnes
OC X Clint Barton
OC X
Tony Stark
Natasha Romanoff
X Clint Barton
Natasha Romanoff
X Steve Rogers
DISNEY
Ijust like the idea of playing children of the Disney characters in high school/a boarding school with powers and such. The only case where OC/OC is accepted. I also like the idea of:
Jack Frost x
Elsa
[/bg]
[/Tab]
[Tab=ORIGINAL PAIRINGS]
[bg=#800020]
These are just some pairings that interest me. I might have scraps of plots for a few of them but we would mostly need to brainstorm. The concept of doubling applies here as well! Bold is my preferred role.
Elemental
x Elemental
Girl
x Gang member
Girl
x brother's best friend
Boy x
best friend's girlfriend
Girl
x sister's fiancé
Teacher x
Student
Assassin x
target
Spy x
spy
Good girl
x bad boy
Bad girl
x bad boy
Vampire x
Human
Werewolf x
human
Vampire
x werewolf
Ghost x human
[/bg]
[/Tab]
[Tab=PLOTS]
[bg=#800020]
COMING SOON
[/bg]
[/Tab]
[/Tabs]
[/fieldbox]
​
Last edited: