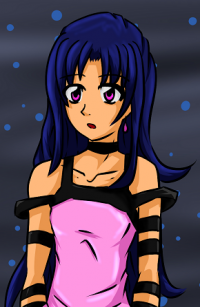 The Wolf of Aincrad
Original poster
I think that the new system could work very similarly to the old "GROUPS" tab that is no longer usable. I kinda used the Example group as a template and used my terrible arts magic to try and create examples of a couple of ideas.
First, the tab idea.
[spoilerbb]
[/spoilerbb]
In this example, you could have additional tabs at the top that when clicked, would show either its own Thread, or its own Forum with a few threads in it. This could be used to organize different cities, houses, etc if it were forums. Or, if each tab was an individual thread, it could be its own house, city, etc.
But, going by those tabs would be pretty messy and they don't leave a lot of room... So as an alternative...
[spoilerbb]
[/spoilerbb]
Using the side bar, you could turn those buttons into links to a groups own set of threads or forums that are only accessible through those buttons. You would be able to keep things organized, and maybe through use of Group Tools move the order of those buttons.
I dunno, these are just ideas that I want to pitch, because I would like to have easily accessible and organized group roleplays brought back as quickly as possible.
Thank you for at least listening to me!
~Kakumei