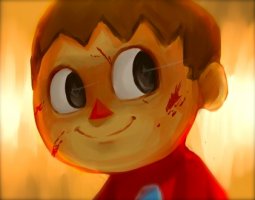 Hi-def
Original poster
LURKER MEMBER
FOLKLORE MEMBER
Preferred Character Gender

Male
Genres

Fantasy, Horror and Sci-fi. I'll try basically anything though. I also love strange and unusual RP genre concepts. Different is good!
View attachment 1896
Are YOU a leader or a follower?

Being a leader takes great responsibility and courage, but remember a Leader is nothing without loyal followers. There is nothing wrong with being a supportive follower, not to be confused with "The bully's sidekick" type personality.


For me, Its mostly situational. If I am confident in a certain area of my life I can easily lead a group, however in some cases I don't mind being a follower.

Another thing I was wondering, Do you prefer to lead or Follow in RP? And is it the same for you in RL?
​