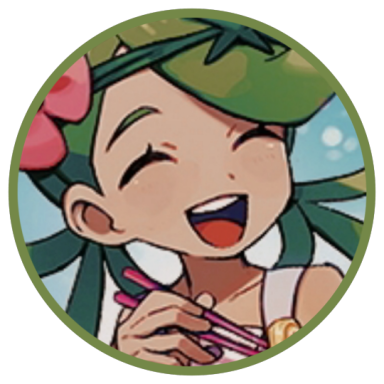 ~I like some purple with my tangerine~
Original poster
Posting Speed

Multiple posts per day, 1-3 posts per day, One post per day
Online Availability

3pm - 1am (GMT / BST)
Writing Levels

Beginner, Elementary, Intermediate, Adept, Adaptable
Preferred Character Gender

Male, Female, Transgender, No Preferences
Genres

Horror, gore, bloodiness, monsters, supernatural, fantasy, romance, criminality



So he knew how to survive for a night in the wilderness if he needed to, and he had made sure to pack plenty of supplies if something did happen. He just didn't expect everything to go so wrong at once - it caught him off guard and, for the first time in his journey, he felt a mild panic settle in. He had been caught up in a storm in the middle of the moors, underestimating the unpredictability of the British weather. He also underestimated how dark it got so quickly, leaving him all but stranded amongst the rocky vales as the wind and rain picked up. His phone died, he couldn't see his map and he highly doubted the tent he had with him would be worth struggling to put up when the wind was as ferocious as it was. His only hope was to gingerly continue to walk, taking small steps to ensure he didn't fall off the face of one of the hills to the rocks below.

Eventually, it paid off. He stumbled upon Rembrandt's village, and once finding some light under the old street lamp, eventually discovered the boy's house offered rest and breakfast for a surprisingly affordable price. As happy as Dante was to soak up nature, he didn't want to get sick by napping in an alley for the night. Not when he could soak up some luxury and use it within his article. It made a change from his usual sleeping arrangements, and he knew his readers and his editors at home would find it interesting.

With his heavy rucksack making his limbs ache, the venture up to the mansion felt like hell, especially when the rain coming down felt like bullets pelting him time and time again. He was sure that he looked a mess, but he didn't care enough to spend time trying to rectify it - it was useless when the weather was as unrelenting as it. Any effort to make himself more presentable would be ruined in mere seconds. Instead, he knocked on the door, silently marvelling at the size and genuine beauty of the home. He could only imagine it was more beautiful during the day, when he could actually make out the details of the architecture.

"Oh, hi there-- god, I'm sorry about the time, I know this is inconvenient-- it says here you have beds for the night?" He began as he pointed to the guide in his hand for evidence, smiling politely at the woman who had answered the door. He felt awful when he acknowledged how late it was, which was made evident for him by the sight of the woman in her nightgown and slippers, though relief flooded through him when she smiled and opened the door wider.

"Oh yes, we offer a lovely bed for the night and a nice, hearty breakfast in the morning. Bacon, sausages, the works. No need to worry about payment until the morning, you look soaked through-- Rembrandt, my son, will take you to your room for the night. Come on now, get in out of the cold," she hushed, simultaneously beckoning in the traveller whilst glancing back for her youngest child. "He'll be along in a moment, he and I usually handle the welcomes, you see. He's a darling, he won't mind disturbing his sleep to welcome a nice young traveller such as yourself."

"Uh yeah-- look, thanks for this, this is ace of you," he beamed, his eyes wide at the decoration of the home. It was all old and vintage, but he liked that - it fit the exterior of the home well. He assumed it fit the woman too. From the brief introduction, she seemed nice, though he could tell she was probably as characterful as her home was.