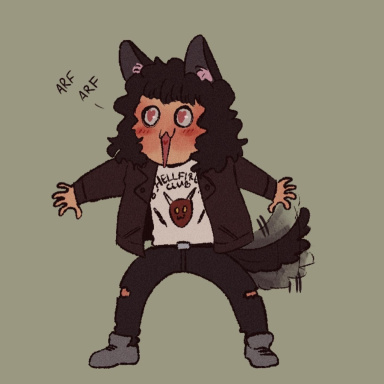 [*screaming into the void intensifies*]
Original poster
STAFF MEMBER
DONATING MEMBER
FOLKLORE MEMBER
Invitation Status

Not accepting invites at this time
Posting Speed

Speed of Light
Slow As Molasses
Online Availability

It varies a lot depending on my schedule, unfortunately.
Writing Levels

Advanced
Adaptable
Preferred Character Gender

Primarily Prefer Male
Genres

Psychological horror
Body horror
Supernatural
Giallo
Splatterpunk
Dark fantasy
Historical
Low fantasy
Magipunk
Weird West
Noir
Thriller
Gothic horror
Southern Gothic
Gaslamp fantasy
Cyberpunk
Space saga
Clockpunk
Space Western
Space opera
Paranormal
Modern fantasy
Dieselpunk
Post-Apocalyptic
Crime drama
Medieval fantasy
About halfway between Williamsburg and the Mississippi River Line
May 1754
​
It was springtime on the frontier, and the woods on the fringe of the colonies were fragrant with the scent of new growth: trillium and violets, bluets and wild strawberries, phlox and rhododendron and sweet azalea. James had risen with the sun to ready himself for the day's hunt, dressing in his leathers rather than his linens, and readying his flintlock and powder horn. This early in the morning, there would be deer and rabbit out to graze. A rabbit would do, but James hoped to fell a buck; his bedskins were getting worn, and he could bring what he didn't use into town and barter at the trading post for the much-needed supplies after a long winter.

Donning his hat, he left his trapper's cabin and slipped into the treeline. It wasn't long before he found the disturbed undergrowth he sought, and began to track the trail to its source. Deer, almost certainly, from the places where edible plants had been stripped. Sure enough, he found a tuft of light brown hair snagged on the bark of a hardwood tree. Still a thicker winter coat; the animal was an adult, then, and was shedding in the warmer weather. All the easier to find his mark.

The treeline thinned up ahead, and James was careful to keep cover as he pressed forward. Times were tense these days, and he knew there were Frenchmen and Indians both in these woods. Tension with the natives had been bad enough, but when he had last been into town, he had heard of the territorial squabble up in Pennsylvania. He wasn't taking any chances.