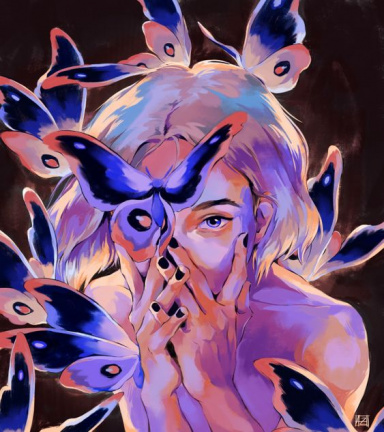 The Suffering Slav Problem Child
Original poster
Roleplay Invitations

One on One Roleplays, Chat Roleplays, Private Convo Roleplays
Posting Speed

Speed of Light, Several Posts a Day
My Usual Online Time

On weekdays I come online at 5 am, then I go offline until 5pm, but on weekends I'm always online.
Writing Levels

Intermediate
Genders You Prefer Playing

Male, Primarily Prefer Female, No Preferences
Playing Style- Passive or Aggressive

I think I'm in the middle. There are some points where I like to control the story, but I would prefer to be passive most of the time.
Favorite Genres

I generally like a little bit of everything, but my favorite would be Romance and Drama.
Genre You DON'T Like

There isn't really a genre that I don't like, but I guess combat roleplay and too high fantasy stuff with literally no boundaries.

Hello! So, since I am a new, but big fan of Jo Nesbo and I admit that I cried like a baby after finishing Blood On Snow, I just really got the craving of an rp of the same caliber, it's that simple.
I've also bought Headhunters, The Son and Macbeth just recently, so I will be getting to reading to those as well. Sooo, yeah, I have a plot in mind already, so feel free to hit me up if you're interested.
I do have some requirements first tho,
Please, use discord, I just feel more comfortable roleplaying there, it's easier to manage for me and easy to use.

At least send in one reply a day.

Be familiar with the book, if you haven't read it, I recommend it, it's a very good read and fairly short.
And this is about it, as I said, I have a plot in mind and I'd really like it if you could play a male character, Olav, maybe.

The plot is pretty simple, we would rewrite the story a lil', my character would be a young woman who begun to work for Hoffman just recently. At first he wanted to recruit her as a 'lady of the night', but she has way too much pride for it and refused.. So she foght to become a fellow fixer just like Olav and a pretty good one, as noone really suspects such a delicate looking woman. So, Olav meets with her briefly and just like Olav is, something clicks in him regarding her.

This would be prettymuch it, so if it tickled your fancy, feel free to hit me up!
Last edited: