Fluffy
Guest
Original poster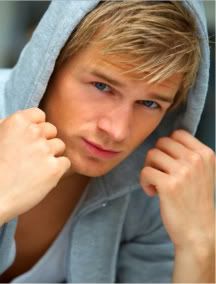 Patrick Zafer had just moved into his new house a day ago. Thanks to the kind movers, he was all settled in with not a single box left unpacked. Where he moved from is a secret, a secret he's forbid himself from sharing with any other person. It was a land of magic, a realm beyond this one. In all honesty, he liked this normal world so much better.

It was especially safe for a man like him. A blind man.

His job was nothing he particularly cared for, but it was going to get him paid, at least. A desk was set up in the spare bedroom, where he would work as a customer service employee with the use of a headset and computer. The keyboard was specially made for people like him, so he'd know where all the proper keys were. All in all, it was a simple job. If he made any errors in the system, the computer would recognize them and speak aloud to make the correction. These advances in technology never ceased to amaze him.

For today, he didn't have to work. Patrick got himself dressed in a black t-shirt, some jeans and a gray zip up sweatshirt that typically had the hood hiding his blond hair. He loathed not knowing what colours looked like, but his family assured him that no matter what he wore, there would be an attractive combination. All he could do is trust their words.

A pair of dark glasses were slid on to hide his blind eyes and then he located his white cane that would help him find his way to the front door. It was unlocked, opened, closed, then relocked before he pocketed his house key. Patrick decided to go for a nice walk through the neighbourhood today.