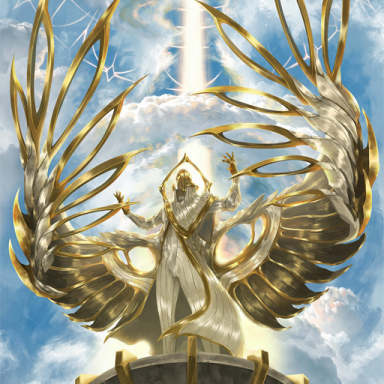 Holy Terror
Original poster
Black Magic & Golden Hearts
INTEREST CHECK Why appropriating cultures for profit is bad: A Roleplay
Sorry the thread isn't very pretty, I'm kinda in a rush to get everything posted before it all falls out of my head, and in case the hurricane changes its mind on where to go next.
We are not using original races. If you play a supernatural creature, it needs to be from a real source, insofar as fantasy is real.

There's going to be a lot of players who want to play a supernatural creature which is totally fine! But if you like to play multiple characters, please consider helping to round out the cast by playing a normal human who has yet to learn about magic.

Whatever race you pick for your character, please be mindful that this a group roleplay and the setting is intended to be a relatively low-key town full of people actively hiding their magic from humans. Nerf your character accordingly.

On one hand, god-moding is bad and you should try to avoid all-powerful abilities that can't be avoided and have no out. On the other hand, power-playing is also bad and you should allow your character to be affected by other people's magic. There's a balance, see?

But also, seriously, the more mundane and low-key your character, the more likely they are to be accepted by both myself and your peers.
Character profiles
Below is the BBcode for the profile. It uses a lot of divs because I got fancy. If you're on mobile or simply don't want to bother with the coding, sent me the barebones into in a private message and I'll plug it in for you.
You also have the option of personalizing your characters' profile. There are three colors that can be replaced: COLOR1 is the background color of the entire post (which you can remove if you'd like). COLOR2 is the color of the profile section headers and the border around the profile. COLOR3 is the main text color. If you remove COLOR1, I suggest you also remove COLOR3. That way, Iwaku will automatically display the default font color for whatever site theme each person is using.
The border can be styled to your own liking, or removed entirely. If you don't have a character image, I suggest leaving in the randomized placeholder image. If you do have a character image, the image container is 500x300px. You can choose to crop your image, or just throw it into the bbcode and hope for the best.
[DIV=background: COLOR1; padding:50px; text-align: left; color: COLOR3;][DIV=border: double 4px COLOR2; padding: 15px; margin:auto; width: 565px;][tabs]

[tab=Face]
[CENTER][DIV=display: inline-block; margin: 10px; overflow: hidden; position: relative; padding-top:15px;][DIV=height: 300px; overflow: hidden; width: 500px;background-image:url("https://unsplash.it/500/300/?random");][div=background: rgba(0, 0, 0, 0.4); margin:235px 0px 5px 0px; padding:3px 0px; color: white; font-size: xx-large; text-shadow: 0px 0px 5px #000000; text-align: center;][FONT=Josefin Sans] Character Name [/FONT][/div][/DIV][/DIV][/CENTER][/tab]

[tab=Overview][DIV=font-size: x-large; color: COLOR2; padding-top:15px;][FONT=Josefin Sans]Details[/FONT][/DIV]Full name:
Age:
Gender:
Race:
Occupation:
[DIV=font-size: x-large; color: COLOR2; padding-top:15px;][FONT=Josefin Sans]Appearance[/FONT][/DIV]A written description of your character's appearance. Don't forget to mention any sorts of body modifications or magical transformations. Feel free to link additional images here.[/tab]

[tab=Personal][DIV=font-size: x-large; color: COLOR2; padding-top:15px;][FONT=Josefin Sans]Personality[/FONT][/DIV]Your character's general personality. I'd suggest three to five broad traits so that you don't accidentally write yourself into a hole and then wonder ten pages later why the profile doesn't match the character at all.
[DIV=font-size: x-large; color: COLOR2; padding-top:15px;][FONT=Josefin Sans]Backstory[/FONT][/DIV]Your character's history. It's fine if they don't have much of one - some characters come with a lot of baggage and some don't.
[DIV=font-size: x-large; color: COLOR2; padding-top:15px;][FONT=Josefin Sans]Confessional[/FONT][/DIV]A secret or two or ten that your character is keeping (besides the whole masquerade bit). It could be a goal they're embarrassed about, something they regret, or maybe a sinister plot... or maybe it's something really silly they feel irrationally guilty over.[/tab]

[tab=Skills][DIV=font-size: x-large; color: COLOR2; padding-top:15px;][FONT=Josefin Sans]Mundane skills[/FONT][/DIV]Use bullet points if you want. Talk about some non-magical skills your character has, like lockpicking, carpentry, or knocking back a dozen shots before puking.
[DIV=font-size: x-large; color: COLOR2; padding-top:15px;][FONT=Josefin Sans]Magical abilities[/FONT][/DIV]Same as above, but this section is all about magical abilities and skills. List out a couple of spells your wizard knows, or the finer points of your lycan transformation.
[DIV=font-size: x-large; color: COLOR2; padding-top:15px;][FONT=Josefin Sans]Failures and flaws[/FONT][/DIV]List the shit your character sucks at, because flaws are important and in the absence of a stat system we need an alternative method to humiliate each other. This is also a good section for covering important weaknesses like, I don't know, turning to stone at sunrise or your legs turning into a fish tail when you take a bath.[/tab][/tabs][/DIV][/DIV]
Last edited: