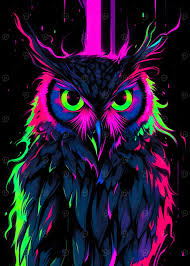 MOTHER OF OWLS AUTUMN
Original poster
ADMINISTRATOR
MYTHICAL MEMBER
Posting Speed

1-3 posts per week
Slow As Molasses
Online Availability

10AM - 10PM Daily
Writing Levels

Adaptable
Preferred Character Gender

Female
[bg=#23000c]
[/bg]
Diana and Kitti make sweet roleplay love!​
"You don't have to leave. In this modern age, woman are allowed to choose their own husbands!"
"Not this again, Father!" Elaina's exasperated exclamation was followed by her dropping a pile of clothes in to a suitcase. She rest her hands on her hips and grinned softly at the older man standing in the doorway. Three months ago she turned twenty-five and that meant before the final day of the year she would be married to the man that had been her betrothed since the day she was born. An arrangement made by her dearest mother - Gods Rest her Soul! - and one Elaina intended to honor.
"You've known this was coming and it's far too late to change my mind now." Elaina moved away from the bed to retrieve a few things from a dresser.
"So you DO want to cancel it. There's no such thing as too late. Not for a Princess." His mental wheels were already turning. The King had plenty of plans already.
Elaina rolled her eyes. "No, I
don't
want to cancel it. Rosenthal needs this union or it won't afford to live through another year. You're over reacting so terribly."
"You've never even met the man. He could be a beast. Hideous with warts! A temper as foul as any monster! What will I do with my only daughter murdered by her husband?!"
"Rouse the army, storm his castle and seek your righteous vengeance?" she joked. With her suitcase packed, Elaina zipped it up and pulled it off the bed. It was heavy, but the wheels on the bottom made it easier to drag behind her as she approached her father in the door. "It'll be fine. I promise. You'll see me in a few months when we have the wedding rehearsals. Will you take this down for me? I've just got to grab a few more things!"
The King grumbled. Wedding rehearsals. Giving away his daughter AND his kingdom to some new man. He had tried so hard to prevent this moment! Sending letters, spreading rumors (insisting his daughter was the most atrocious looking woman in the kingdom and mailing fake pictures didn't even work!), and yet here it was happening anyway.
There was one more chance though! Taking his daughter bag down the long steps, it was the King who was waiting patiently in the main hall for the competition to arrive and steal away his daughter. He'd scare the man so bad, he'd go running and never come back.