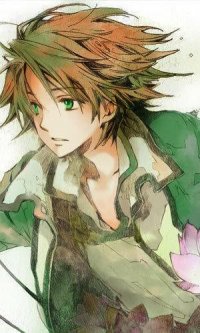 Edgepeasant
Original poster
*The two teens entered through the southern gate into the city. Roland gawked up at the buildings that seemed to stretch to impossible heights.* Amazing... *He'd worked in a larger town for three years, at least he'd thought so by his standards, coming from a tiny, hidden-away farming village. But nothing could have prepared him for this. He could only imagine what Becky must be thinking. His mouth curved upwards into a big smile, and he put an arm around her and hugged her to him.* We made it.

*Roland felt like a weight had been lifted off his chest. He'd gotten Becky safely to their destination. He'd actually managed to protect her. He felt reassured of himself. It hadn't been easy. Bandits, cave spiders, pirates, being separated, a vampire, and... other things he'd rather not remember right now. They all seemed like a distant memory.*

Oh, what am I thinking?! We're late! *They should have arrived weeks ago.* You need to get up to your school and I need to go check in with my new master. *He sighed* And then we've gotta write letters home, and... *His thoughts trailed off and he patted her on the back.* You should go. I'm... not sure where to go, but ask one of the soldiers, okay? Make your way to Iron Street in the Craftsman's District when you're settled in. It's a place called "The Dented Pauldron", got it? *He sighed again* I have a feeling I'm gonna be there for the entire day...