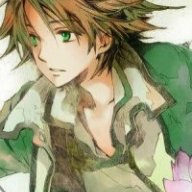 Edgepeasant
Original poster
The IC thread for the Royal Military Academy.
You can find the main page for the RP
here
, along with the realm overview and character creation rules.
Here's a couple quick guidelines. These will be subject to change depending on how well they work out.
1) Someone involved in your game should post up the location, time of day, and which characters the game currently involves. Someone should do this at least at the top of every few posts. In an effort to make the RP as modular as possible, I'd like to give you all maximum freedom over when and where your games take place. This is to help people who may be looking for a game. This is my first time RPing via forum, so we'll see how this rule goes. If you've got a better way, let me know in the OOC thread.
2) Mark your OOC here. Use whatever your comfortable with, ((I mark my OOC like this.)) but it should be obvious. The only OOC allowed in thread should pertain to direct questions about getting into a game. Everything else should go to the OOC thread.
Last edited: