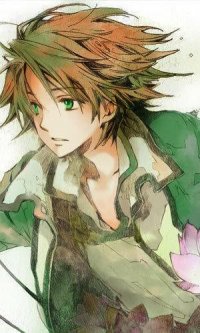 Edgepeasant
Original poster
Invitation Status
Posting Speed

Speed of Light
Multiple posts per day
Writing Levels

Adaptable
Preferred Character Gender

Male
Primarily Prefer Male
Genres

Fantasy, High Fantasy, Magical, maybe Sci-Fi when the mood strikes me.
Character Creation Rules
1) Humans are the only playable race. Elves might be added if enough interest is generated in the OOC thread.
2) Your character should be within the ages of 13 and 18. These are the minimum and maximum ages that are allowed application to the Academy. It is recommended you start your character off as a first year. Any character IC who has started their first year at the Academy or College, regardless of age, is a first year. OOC, your character will not be more powerful if you start them off as a higher year.
3) Characters must have a combat application, even if it is just healing. Think in advance. Give your character's abilities plenty of room to grow.
4) Characters must have an elemental affinity of Earth, Water, Wind, Fire, Light, or Darkness. Their magic should be of this affinity. Basic utility spells outside this element are acceptable, but should be stated on your application. Variations on the listed elements, such as Ice or Lightning, are also acceptable. There are many paths to the same goal. If you are at all unsure of what your character's affinity should be, say so. I WILL work to get you into an affinity, I promise.
5) Your character's abilities and approach to combat are largely up to you, but should be elementally appropriate. Be creative. Necromancy is illegal IC and punishable by death. Anything approaching manipulation of time is forbidden for story purposes. Use common sense with what attacks you've got. No insta-kill unavoidable stuff, please.
6) Try to place your character into a squad as soon as possible. Squads are 6-person groups of 3 Knights and 3 Mages. (If there's a lot of demand, I'll let you fiddle with the ratio a bit) You can play with anyone, but your squad will be the primary group you participate in combat with. Squads can GM Missions for themselves. If you don't have a full group, you can NPC placeholders. Conversely, you can arrange to be in someone's squad upon character creation.
The Capital of Belgrave
Set in the Kingdom of the same name, itself named after the Royal Family, the city of Belgrave rises up proudly along the Kingdom's eastern highlands. The city itself is massive, spanning several square miles, its four concentric rings stretching up into the sky.
People and goods flow freely into the capital. Several generations of good leadership and strong economic policy have ensured that anyone with the ability to earn an honest day's living wants for nothing.
The span of the Kingdom holds a wealth of natural resources. Wood and ore are plentiful, and farmland is rich and fertile. Ever has the Kingdom had outside parties eyeing these treasures, but the Knights of Belgrave, proud masters of spell and sword, have long preserved peace within the Kingdom. However, these brave warriors are not born from nothing. They are molded, trained, and forged at the Belgrave Royal Military Academy.
Knight's Academy and Mage's College
The Military Academy is, in fact, composed of separate schools: The Knight's Academy, and the Mage's College. Located in the City's Second Ring, the two schools sit next to each other within reasonable walking distance. Much of the campus is beautiful, with carved granite pathways lined by trimmed bushes, and peach, cherry, orange, and plum trees that blossom in the springtime.
The Knight's Academy is for those students who choose to specialize in weaponry. While Knights are quite capable of casting magic, they prefer to use it to augment their weapons or physical abilities. They, in addition, study battle tactics as well as how to lead and fight effectively with mages in combat.
The Mage's College is for those studious individuals who seek to advance the use of magic to its absolute limit. They research advanced theories and applications in their chosen field, be it summoning, invocation, hexing, etc. and battle alongside knights while using their powerful spells to gain absolute control of a battlefield.
FAQ
Q: What is "Combination Magic"?

A: Combination magic is an ultra-powerful spell that takes two people, at least one of them being a mage, to cast. To successfully cast a combination spell, the bond between the two people attempting to cast it must be significantly close. Thus, unless the other character is a significant part of your character's backstory, it should be unlocked through a major RP event between those two characters.

Your combination spell can take just about any form, however its effects should be both the manifestation of one of the casting mage's attack methods, as well as an appropriate combination of the two participating elements. For example, Ice and Wind makes a blizzard. Darkness and Earth makes a gravity well.

Narratively, a combination spell is the manifestation of a strong bond between two people. It is cast by the second participant taking the casting mage's hands, and pouring their magic into their body. As the two energies mix, the mage feels their power build until they receive the sensation that something new has been created. The incantation for the spell is then suddenly known to them, and it can be cast upon reciting it. As a final note, if the two participants involved are male and female, this process is quite... sensual for both parties. This can lead to some awkward team conversations.
((That's all so far, but more will be added! This RP is brand new, and you can read our interest check thread
here.
))
Squad 1
Roland Fairbreeze
(Knight - Wind) - Companion:
Yuzu
Rebecca Rosewater
(Mage - Water)
Rachel Shadetree
(Mage - Darkness)
Squad 2
Soza Sunada
(Knight - Darkness)
Eloise Blancbaston
(Knight - Light)
Sonny Everclear
(Mage - Light)
Ashelia Blackhammer
(Knight - Fire)
Chelsea Cirocco
(Mage - Wind)
Unassigned
Brandon Balthazar
(Mage - Earth)
Kuroka Hachikuji
(Mage - Darkness)
Marion Monteclair
(Mage - Light)
Marvus Senswane-Dale
(Mage - Wind)
Shiroyama Hikari
(Mage - Light)
Lieselotte Lenz
(Knight - Water)
Morgan Rey
(Mage - Fire)
Last edited by a moderator: