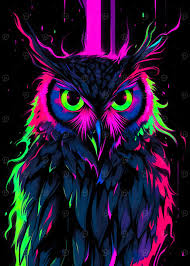 RADIOACTIVE OWL GHOUL
Original poster
ADMINISTRATOR
MYTHICAL MEMBER
Invitation Status

Not accepting invites at this time
Posting Speed

1-3 posts per week
Slow As Molasses
Online Availability

10AM - 10PM Daily
Writing Levels

Adaptable
Preferred Character Gender

Female
Genres

Romance, Supernatural, Fantasy, Thriller, Space Exploration, Slice of Life
I don't like to venture outside of my own community. I stay here at Iwaku or lurking on AFTA. Rarely do I visit other websites. Buuuut recently, to help advertise, meet new people, and kidnap newbies for Iwaku... I have been forced to register on other sites to network. D:


Being a newbie is SCARY.


The first thing I do is lurk for a few days so I can watch the members and staffies and see what they're like. Cause, you know... I don't want to register on a community where everyone is a buttface. .__.;

When it looks SAFE, I read their rules. If the rules don't look OMGSOSTRICTANAL then I go ahead and register. As an admin, I know how important rules are, but I've always hated places that are so strict with their rules that you're afraid to DO anything. x_x

And then I post my Hello in their welcome forum and wait for replies. .__. I like to get a few greetings before I go posting on the rest of the forum. Kinda like making sure I'm "cool" with all the members before I get in to their stuff. XD

After that I go browsing for topics. That's where I get all shy and dumb. t__t Cause I want to post and share, but I'm always worried people are gonna think "who is this big mouthed newbie?!" And then I freak out when a staff member or admin responds to me. c__c

The long I stay somewhere, the easier it gets. But for those first few weeks/months it's like wading in a shark pool. t___t


AND THE POINT OF ALL THIS IS....


When was the last time YOU were a newbie on a community forum? Do you remember what it's like to be a newbie? If you're a newbie NOW, how has your experience been?