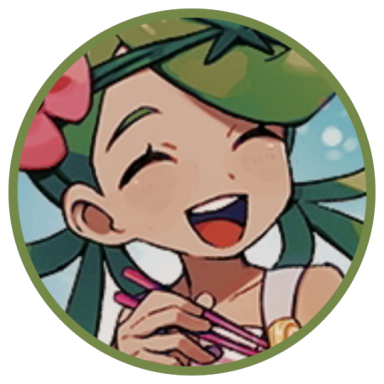 We're all monsters, living in a dream~
Roleplay Invitations

One on One Roleplays
Posting Speed

Several Posts a Day, A Few Posts A Day, One Post a Day
My Usual Online Time

3pm - 1am (GMT / BST)
Writing Levels

Beginner, Elementary, Intermediate, Adept, Adaptable
Genders You Prefer Playing

Male, Female, Transgender, No Preferences
Playing Style- Passive or Aggressive

Meh, depends really. I tend to be more aggressive I suppose, but I find a good balance with my roleplaying partner and adjust my style accordingly.
Favorite Genres

Horror, gore, bloodiness, monsters, supernatural, fantasy, romance, criminality... I could go on.
Genre You DON'T Like

Furry, sci-fi, boring high-school, slice of life genres that are bland and don't have some twists somewhere.


At first, he assumed this was their subtle way of informing him that he had best build up all the energy he could to prepare himself for the long, arduous journey to England; a journey that ran the risk of definitively killing him off. Having been sickly since the very day he was born, suffering from conditions that could kill him, staying in bed and conserving the energy needed to survive was the best plan - but his parents refused to let him do that, all in the name of preserving their reputation. What sort of reception would they get if people discovered their son and heir was weak and sickly? If they had to force him to attend balls and events across the continent, they would, regardless how detrimental it was to his health.

Because of the experience of being made to attend such things, solely because he was the heir to their fortune and responsible for continuing their name after they died, the mention of business sent alarms ringing in the young man's head. He didn't want to travel anywhere, let alone a journey as long as to London, so he ought to have been delighted when the news came through that his parents didn't plan on taking him.

Instead, he was surprisingly devastated by it. He would get to stay at home, in the luxury of their manor, and continue to recuperate after the last trip he took. He could spend time in bed, devoting himself to his poems or novels, or even to the play he was experimenting with. With servants to wait on him hand and foot, including the nannies he saw more as family than devoted staff, the news that he was being left behind should really have been music to his ears. In one way, it was a relief. Mostly, though, he felt like he was just being pushed out and that this was the start of his parents completely ignoring him. He was the heir to their estate and while he saw the positives in being left at home to rest, he also saw it as a negative. His brothers and sisters were all attending the trip; the whole family would be heading off without him, passing off their lives as perfectly blissful and the image of domesticity while he remained behind closed doors, all but alone. Nobody was going to feel particularly happy about that.

The month proceeded without them, without so much as a letter sent from London to assure their eldest son that everything was okay. He didn't even know why they had gone until a servant informed him of his parents' plans to bring in a strange cat-hybrid from ashore. Alfonso knew what the creatures were, having been at dinner parties where the aristocrats around him either spoke in wonder about the beings, or proudly boasted about the ones they had purchased for themselves. They were seen as a status symbol; a physical representation of the power households held if they had one for themselves. Alfonso knew his parents would inevitably seek to follow the trend themselves and while he had nothing against the creatures, he didn't want to share his home with one.

He was barely getting attention from his family. When Edgar arrived, he knew whatever attention he did get would immediately be handed to the hybrid instead.

It didn't stop him curiously waiting at the window from his room when his parents returned home after their long trip. Alfonso could comfortably stare out the window, knowing nobody would really see him doing so. Despite his illnesses and the fact he could barely walk (sometimes not at all if the pain was that bad), his room was at the very top of the house. The farther away he was from his family, the more they could pretend he wasn't there, sadly.

All his mother noticed as she got out from the carriage was the curtain twitching from her eldest son's room, and she put that down to the ferocious wind that had picked up. Instead of focusing on that, she turned her attention to Edgar, ushering him inside with her own warm coat wrapped around his shoulders. The kindness she and her family had shown him wasn't false. The woman, like her husband, came off as perfectly enjoyable people to be around, rather than the cold, power-hungry parents Alfonso knew them as.

"Let's get you something to eat, it's been a long journey," she murmured fondly, breathing a sigh of relief once inside the warm manor. "Having you here is a good way to practise our English, so speak in your mother tongue, Edgar, it'll be good practise for us-- now, the servants will get on with a light lunch. Would you like a tour of the place? I'm sure you could take a wander around with one of the children."